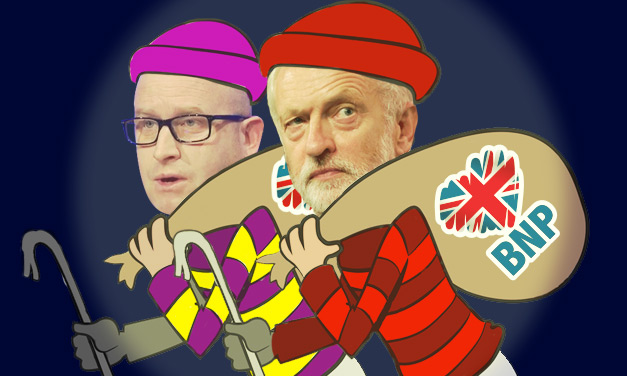 With general elections taking place in seven weeks' time, politicians are busy laying out their stalls in the hope of making electoral gains.
Policies announced today by Establishment parties sound remarkably familiar:
Labour announced that they wanted to make St George's Day a bank holiday
Ukip announced that it wanted to ban the full-face veil
Where have we heard those policies before?
Ah, that's right… they're both policies of the British National Party.

Can we really blame the hapless Messrs Corbyn and Nuttall for stealing BNP policy?
BNP nationalists volunteer to fight tirelessly for the rights of British people in our homeland because we have a genuine conviction that it's the right thing to do.
We know what needs to be done to put British people first and develop our policies accordingly.
By contrast, career politicians are in politics to make a living.
They're no better suited to developing policy than the next man, in fact, given that they exist in a political bubble, they're totally out of touch with ordinary folk and suffer a lack of sound common sense.
Labour are trailing in the polls, so Jeremy Corbyn and comrades have resorted to riding the current wave of popularist nationalism in the hope that they can claw back some votes from the patriotic working class – the very same group that was slandered at the last Labour conference by being called 'racist'.
By the same token, Ukip is facing an identity crisis.
Ostensibly outmanoeuvred by Prime Minster Theresa May on Brexit, gaffe-prone Ukip leader Paul Nuttall has resorted to talking tough on Islam.
Anyone taking his opportunistic announcement seriously needs only to cast their mind back to his train-wreck Stoke Parliamentary by-election last February in which he ignored the local English working class community in favour of visiting a mosque to beg Muslims for their votes.
The British National Party has the policies that the British people want to see implemented – and the politicians know it.
The BNP is committed to stopping and reversing the Islamisation of Britain, banning the burqa, stopping all future plans for new mosques, deporting Islamist Hate Preachers and removing the Politically Correct shackles that prevent our police from hunting down all those involved in Muslim Rape Gangs across Britain.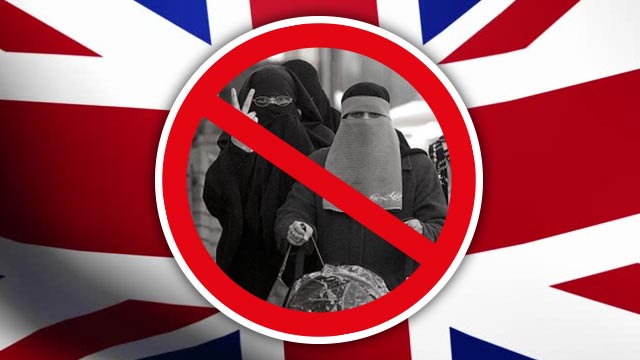 And just for good measure, we're committed to restoring pride to the English nation starting with making St George's Day a bank holiday.
The BNP is a group of volunteers, with campaigns funded solely by the generosity of the British people – a patriotic political party made up of the British people, for the British people.
We're only as strong as you make us.
If for any reason you cannot join a political party, do your bit by making a donation here online or over the phone by calling 0844 809 4581.


Comments
comments