The Mainstream Media (MSM) habit of using politically correct words and phrases is an attempt to control the way people think. 
The control of language is an essential policy in the establishment of a totalitarian society.
Syria: Biased reporting
I have been following media reports about the situation in Syria and have become increasingly annoyed about the 'editorial' style of reporting events.
What do I mean by this?
Well, I want to know what is happening in Syria but I'm getting biased reports from news channels and reporters.
Every story seems to be an editorial.
In other words, journalists insist on putting their own 'spin' on the story.
By selecting certain adjectives and using other literary tools, the author manipulates the reader.
Consider these phrases which the MSM use all the time: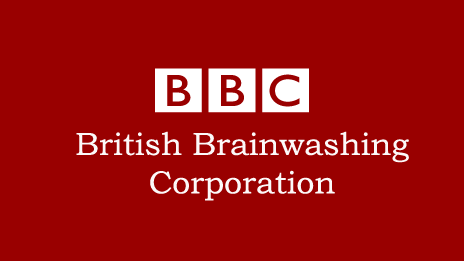 'The regime of President Bashir al-Assad'.
'The Assad regime'.
'Syrian rebels'.
'Syrian protesters'.
Notice the use of the word 'regime' instead of 'government'.
Also, see how the MSM describes terrorists as "protesters" and "rebels".
Politically Correct words and phrases
Left-wingers use politically correct words and phrases because they believe that words such as 'Christmas' and 'manpower' might offend some people.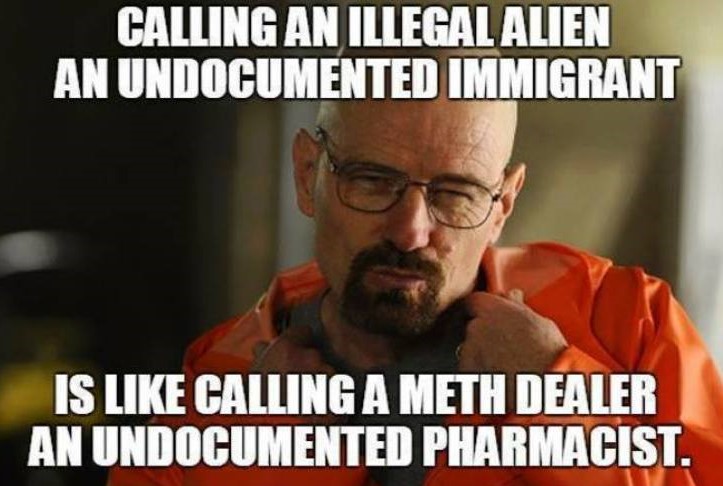 However, it's much more than that; political correctness is used as a form of mind control.
The phrase 'best man for the job' is now politically incorrect; it's now 'best person for the job'.
Some words have not been replaced but have taken on a new meaning.
For example, the word 'fascist' now means anyone who disagrees with the far-left.
Furthermore, the word 'dictator' now means any leader who does not agree with the UK government.
A list of 100 politically correct words and phrases:
Homosexual  –                 Gay
Homeless –                       Outdoor urban dwellers
Insane –                             Reality challenged
Perverted –                        Sexually dysfunctional
Prostitute –                        Sex worker / Sex care provider
Stupid –                              Intellectually impaired / Unschooled
Dishonest –                        Ethically disorientated
Dustbin Man –                  Sanitation Engineer
Insult –                               Emotional rape
Bisexual prostitute –       Equal opportunity prostitute
Poor –                                 Economically marginalised
Immigrant –                      Newcomer
Illegal immigrant –          Irregular immigrant / undocumented worker
Right wing protest –        Riot
Left wing riot –                 Protest
Drunk –                              Inebriated / chemically inconvenienced
Terrorist –                         Freedom fighter / rebel / protester / insurgent
Global warming –            Climate change
Job losses –                       Job restructuring
Criminal –                         Behaviourally challenged
Broken Home –                Dysfunctional family
Caretaker –                        Site engineer
Fat –                                    Metabolic overachiever
Slum area –                        Economically deprived area
Foreign food –                   Ethnic cuisine
Housewife –                       Domestic engineer
Jungle –                              Rain forest
Natural disaster –             Global warming incident
Sex change –                      Gender reassignment
Tramp –                              Homeless person
Unemployed –                   Economically inactive
Preferential treatment –  Affirmative action
Racist –                               Someone who disagrees with the far-left
Nazi –                                  Someone who disagrees with the far-left
Fascist –                              Someone who disagrees with the far-left
Husband –                          Partner
Wife –                                  Partner
Dictator –                            Leader who refuses to obey the UK government
Tyrant –                               Leader who refuses to obey the UK government
Regime –                             Government that refuses to obey UK government
Crime rate –                        Street activity index
Robbery –                            Wealth redistribution
Vomiting –                          Unplanned re-examination of recent food choices
Lying –                                 Economical with the truth
Wanted criminal –             Person of interest
Patriot –                               Troublemaker / pest / nuisance / agitator
Promiscuous –                    Sex addict
Chairman –                         Chairperson / Chair
Fireman –                            Firefighter
 Merry Christmas –            Season's Greetings
Blackboard –                       Chalkboard
Illegal voter –                      Undocumented voter
Bribe –                                  Public service bonus
Christmas –                         Winter Festival
Lies –                                    Alternative facts
Printing money –               Quantitative easing
Immigrants –                      Labour supporters
Illegal subletting –             Irregular subletting
Shoplifting –                       Irregular shopping
Black sheep –                      Outcast
Blackmail –                          Extortion
Postman –                            Mail carrier
Manhole –                            Utility hole
Blacklisted –                        Banned
Murder –                              Unauthorised termination of life
Rational fear –                    Phobia
Uneducated –                      Unschooled / Lacking a formal education
Flip chart –                          Easel (Flip is a derogatory word for Filipinos)
Mexican –                            Hispanic
Dustman –                           Sanitation engineer
Ghetto –                               Economically deprived area
Housewife –                        Domestic engineer
Illegal aliens –                    Undocumented migrants
Ugly –                                   Visually unfavourable
Lazy –                                   Motivationally deficient
Unemployed –                    Unintentionally at leisure / non-waged
Smelly –                               Nasally disturbing
Best man for the job –      Best person for the job
Man in the street –            Average person
Waitress –                           Server
Failure –                             Non-traditional success
Forefathers –                      Ancestors
Man-made –                       Artificial
Manpower –                       Human resources
Mankind –                          Humanity
Right-hand man –             Chief assistant
Christian name –               Forename
Sportsmanship –               Fairness
Tax man –                           Tax officer
Workmanlike  –                 Efficient
Steward –                            Flight attendant
Stewardess –                       Flight attendant
Deaf –                                   Hearing impairment
Disease –                             Disorder
Businessman –                   Business person
Actress –                              Actor
Manageress –                      Manager
Spinster –                            Bachelorette
White lie –                           Lie
Plastic surgery –                 Cosmetic surgery
Britons have been gagged by political correctness.
The British National Party believes in freedom of speech and also believes that criticism and dissent are essential in a democracy.
The far-left uses slur words against their political opponents because they have lost the argument.
How to Handle Insults on Social Media
Further reading
Books about political correctness
Controlling the language is crucial in a totalitarian system.
The author George Orwell in his book  Politics and the English Language wrote: "If thought corrupts language, language can also corrupt thought".
Hence, Orwell's invention of the fictional language Newspeak which is used in his classic dystopian novel 1984.
Newspeak is a form of English that is controlled by the state to corrupt happiness and free thought.
Comments
comments