No more mosques in the UK
With two thousand mosques already in Britain, a key BNP policy is to have no more mosques in the UK.
This will be done to prevent the Islamisation of our native homeland.
Supporting the BNP is the ONLY way to make sure a mosque does not become a permanent fixture in your neighbourhood.
Last weekend, BNP activists braved the freezing temperatures to campaign in London boroughs with the popular 'No More Mosques' leaflet.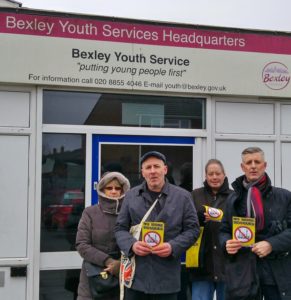 We have received excellent feedback from this leaflet – including significant support from the Hindu community.
The BNP will protect our unique British identity and heritage because it's the cornerstone of our culture and freedom.
The BNP will deny permission for any more mosques and minarets, which are little more than symbols of territorial conquest.
Also, we will make sure that existing community buildings such as pubs and churches do not turn into mosques.
Isn't it time you stood up to fight to save our precious and unique identity and culture by joining the BNP today?
If you are unable to join a political party, do your bit by donating to the BNP online here now.
Comments
comments