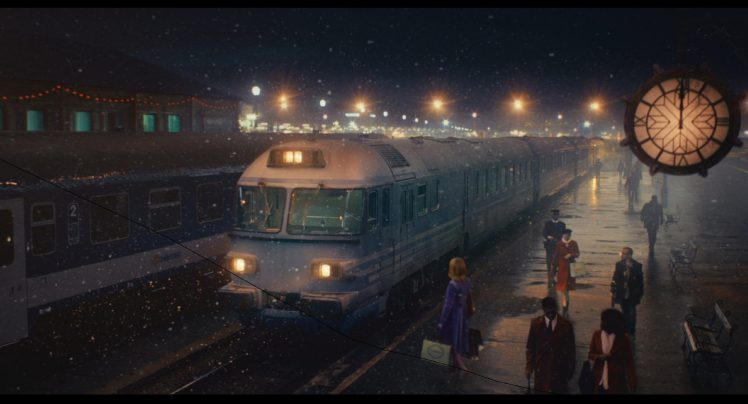 The politically correct Debenhams Christmas advert has backfired.
In November 2017, the department store retailer Debenhams released their Christmas advert onto television screens.
The advert, narrated by actor Ewan McGregor, took inspiration from the classic fairytale story, Cinderella.
The television advert focuses on a beautiful woman called Ellie, who is travelling on a train.
When she leaves the train, she also forgets to take one of her sparkling stiletto shoes with her.
A stranger on the train picks up the shoe and then uses social media (rather than handing it into the Lost Property Office) to try and locate the woman who has lost her shoe.
Social media fails to reunite the missing shoe with its owner, but suddenly the stranger from the train (who just happens to be carrying the shoe) bumps into the owner of the sparkling stiletto.
The woman and the stranger then start kissing each other.
This 2017 Debenhams Christmas advert is politically correct because the woman is white and the man (the stranger) is black.
Of course, the MSM (mainstream media) praised the politically correct advert.
It appears that advertisers are shunning white males.
Perhaps advertisers are scared of being called 'racist' if they do not show a multiracial couple.
Maybe they've been told to promote multiculturalism.
Possibly Debenhams wanted to appeal to both white and black customers.
However, advertisers almost always show a white woman with a black man but very rarely, a white man with a black woman.
Why is this?
What is the reason for this prejudice against white men and black women?
Whatever the motivation for the Debenhams Christmas advert 2017 (devised by the advertising agency J. Walter Thompson London), it has not helped the troubled department store.
Debenhams shares plummeted after weak trading over the Christmas period.
The shares have fallen 44 percent over the past year.
Debenhams now face store closures and job cuts.
City analysts are scratching their heads trying to find out what went wrong.
One thing is clear: people are fed up with multiculturalism, and they are sick to death of political correctness in advertising.
Therefore, the Debenham Christmas advert appears to have had the opposite effect of what was intended.
In other words, the advert drove people away from Debenhams!
Political correctness is madness!
Comments
comments