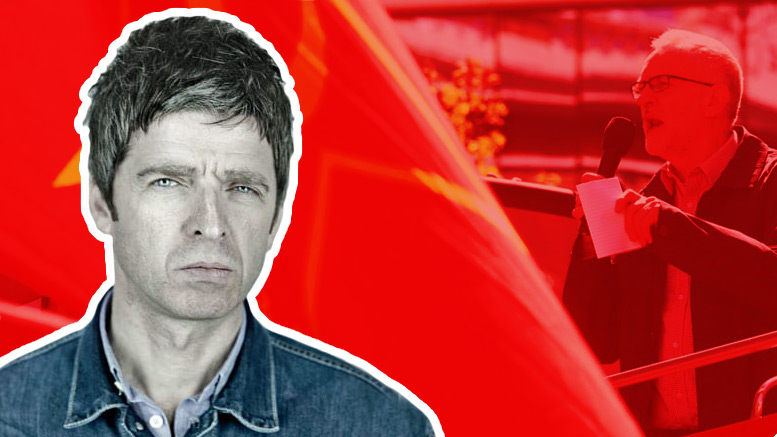 Outspoken former Oasis guitarist and song writer, and High Flying Birds frontman, Noel Gallagher, has weighed in on the Brexit debacle telling Remainers to "f****** get over it," get it done and "move on".
Gallagher made his remarks during an interview with Paste magazine last month during which he branded Jeremy Corbyn a "f****** communist."
Back in 1997, Gallagher visited 10 Downing Street to pose for publicity shots with then Labour Party Prime Minister Tony Blair.
Since then, he's earned himself £millions – funny how becoming a millionaire tends to change people's opinions.
Now he's taken on a different tone; Britain's politicians are "f****** idiots" and "full of s***".
In his latest interview with Vice during a Facebook Live interview Gallagher said:
"In England, the Brexit thing, it's like, I can't believe there's so much noise about it.
"You know what I mean? It was put to the people as a vote.
"The people voted. That's democracy."
Although stating that he didn't go to the polls himself, Gallagher sided with the Remain campaign declaring the general public were not "qualified" to make such a monumental decision.
"The people trying to get the vote overturned, they used to call that fascism.
"But they don't call it fascism anymore because they're f****** 'right on'.
"I don't think we should have left the [European] Union because I feel right at the time of it happening, we turned our back on the French, who were going through some dark terror s***."
"But it's happened now. It was a legal vote. F****** get it done and let's move on."
As far as his last statement goes, we couldn't agree more!


Comments
comments