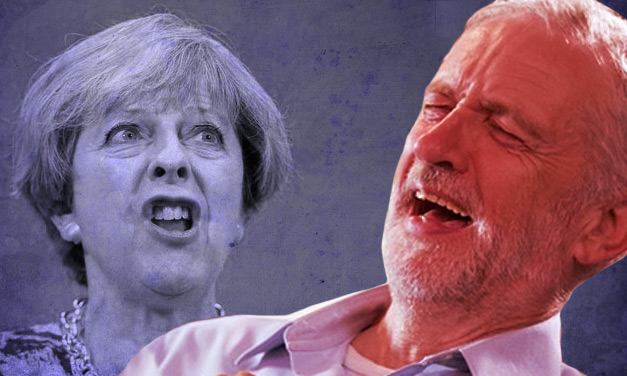 A recent poll has put Jeremy Corbyn's Labour Party on 43% ahead of the Tories on 38% if fresh elections were held which would result in Jeremy Corbyn becoming Prime Minister by a slender margin.
The Survation poll conducted by the Mail on Sunday marks a significant turn around after the Tories enjoyed a lead of up to 24 points ahead of Labour before last April's General Elections.
Despite a YouGov poll conducted in early July this year putting Labour on 48% and the Tories on 38%, political pundits have cited these latest polls as the greatest lead Labour has enjoyed since Tony Blair's New Labour.
The survey also found that 42% of voters supported Labour's call for keeping Britain in the single market and during the transitional period after Britain leaves the EU, while 28% believed Britain should enter the free trade area right away to make trade deals with whoever we wish.
"Labour's U-turn on Brexit, supported by the likes of Peter Mandelson and Tony Blair, appears to be a strategy to thwart Brexit, one that comes straight out of the handbook of Harold Wilson's Labour Government back in '75," commented BNP Chairman, Adam Walker.
"Wilson's Labour Party, through dishonesty and stealth, trapped Britain into being a full-fledged member of the EU instead of merely being a partner in the [European Communities (EC)] trade bloc."
The two Establishment parties have been weathering their fair share of turmoil of late.
Theresa May's disastrous decision to hold a snap General Election last June resulted in the party losing its majority in parliament and bringing about a widespread loss of confidence in the Prime Minister's ability to deliver Brexit.
While senior Tories have fallen short of demanding May's resignation, The Sun has claimed a number of younger Tory MPs are dissatisfied with her performance and building their strength in opposition.
The Survation results also found that Boris Johnson remains the favourite to succeed Theresa May on 19%, followed by Jacob Rees-Mog on 9%, Philip Hammond on 8%, David Davis on 6%, Amber Rudd on 5% and Michael Gove on just 2%.
57% of those polled ticked the box for 'don't know'.
27% of Conservatives say replacing May would improve the chances of the Tories winning the next general elections.
While a separate YouGov poll found that 40% of Conservative voters want May to stand down, 70% of voters as a whole want May out of the premiership before the next elections.
Comments
comments