Yesterday, Muslims took to the streets in Watford, Hertfordshire, in a defiant show of strength to stamp their mark on the town.
Roads were closed and the parade, consisting of hundreds of Muslim men, was given permission to march past the local church, while proselytising activists handed out leaflets in an attempt to convert Brits.
BNP activists were on the scene to capture the footage.
The parade, which took place on the day they celebrate the birthday of their prophet, Mohammad, started at Watford Central Mosque, and the march brought traffic to a standstill for several hours so that the Muslims could march past a church.
"This is simply a defiant act of colonialism," BNP's David Furness told reporters at the scene.
"The Muslims on this march are stating very clearly – we're here in your country, we intend to make it ours, we refuse to accept your traditions; instead, you must submit to ours." 
It serves as a warning, not only for the people of Watford (who have witnessed the Islamic colonisation buildup in their area) but also for all towns and cities across Britain.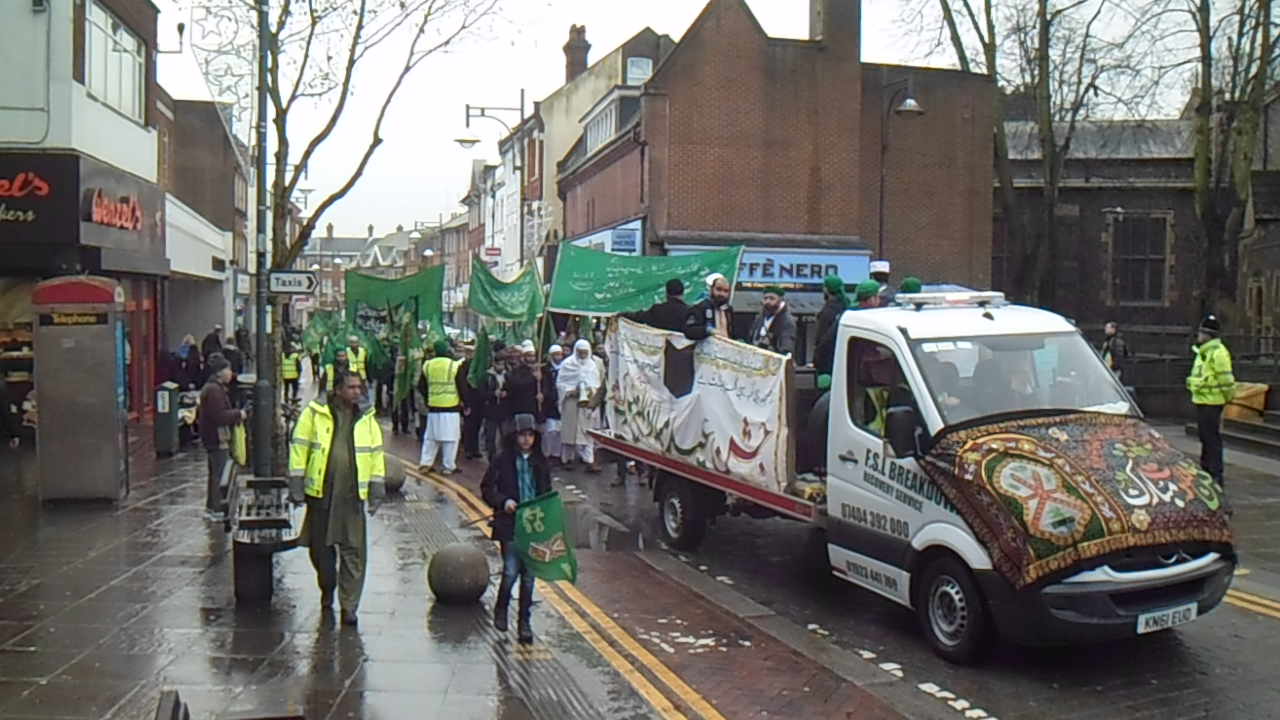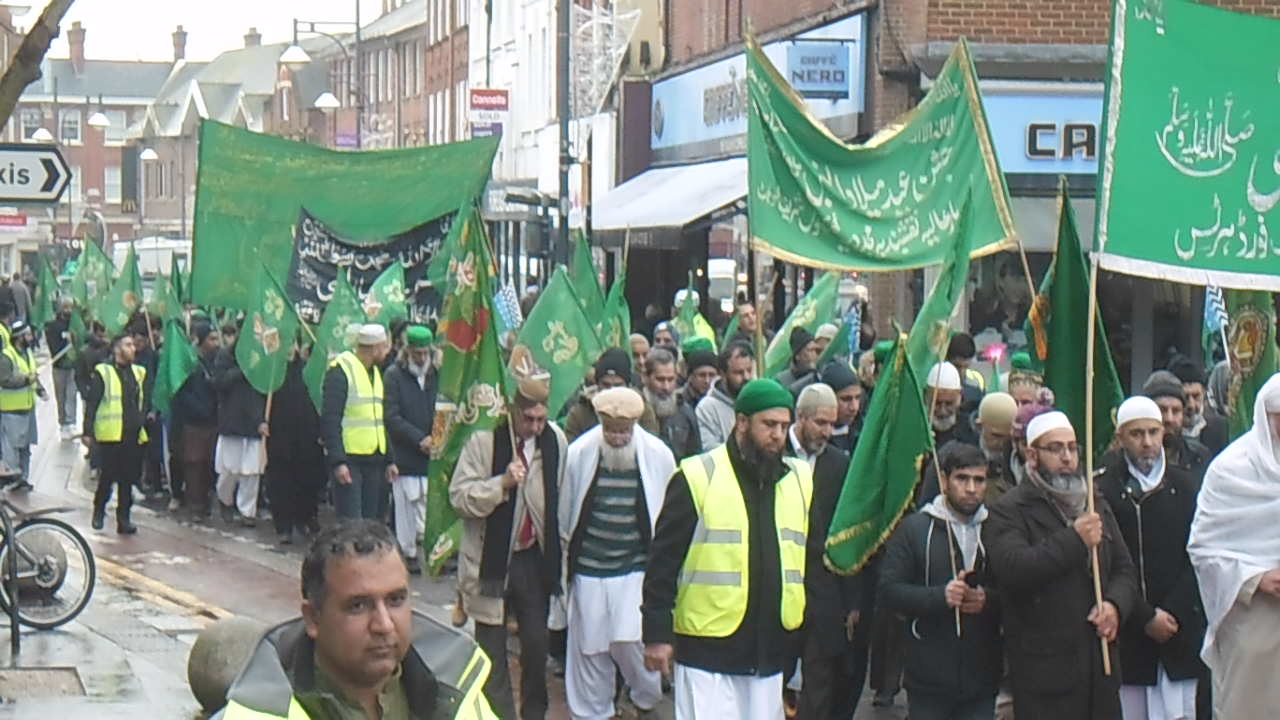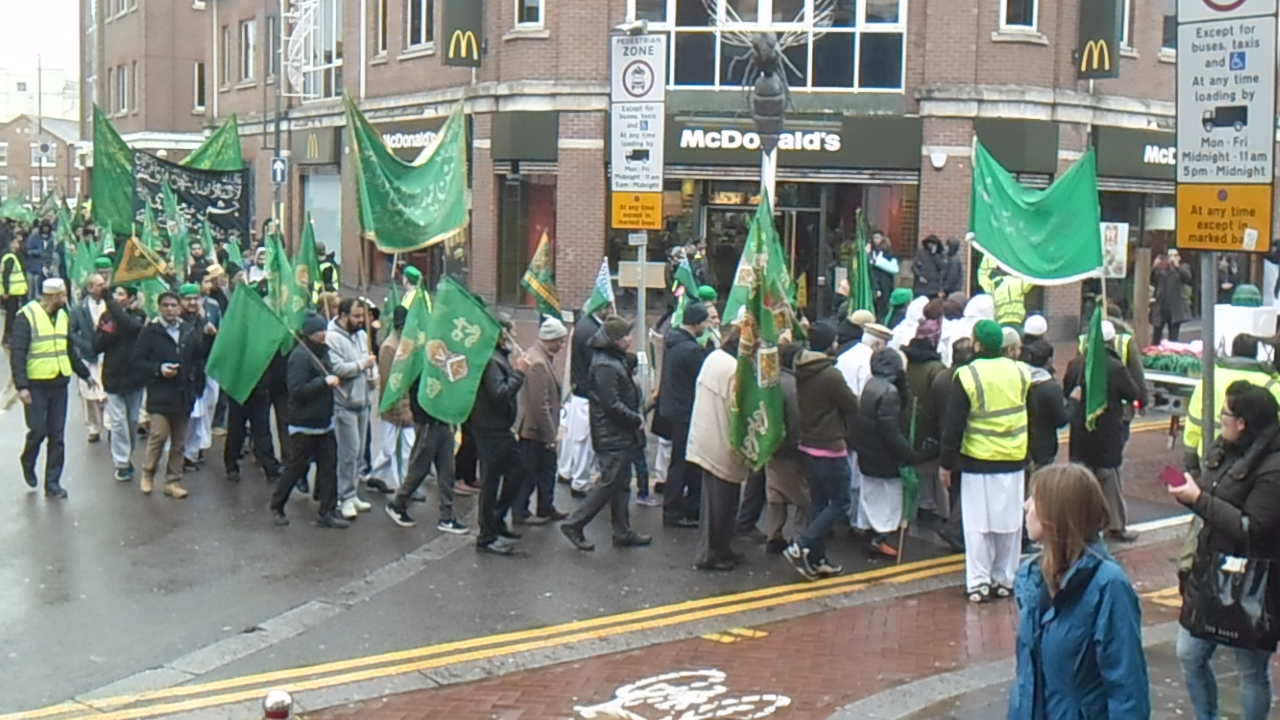 The British National Party is the ONLY political party which campaigns to halt and reverse the Islamisation of Britain.
It's not only the fact that the BNP recognises that Islam is entirely incompatible with Western culture, but also that the BNP is made up of the commonsense, ordinary Brits with the courage that the other political parties will never have.
If you have the heart to take a stand for your country and the future of our people, join the BNP today.
If you are unable to join a political party, do your bit and donate to the BNP now.
Comments
comments