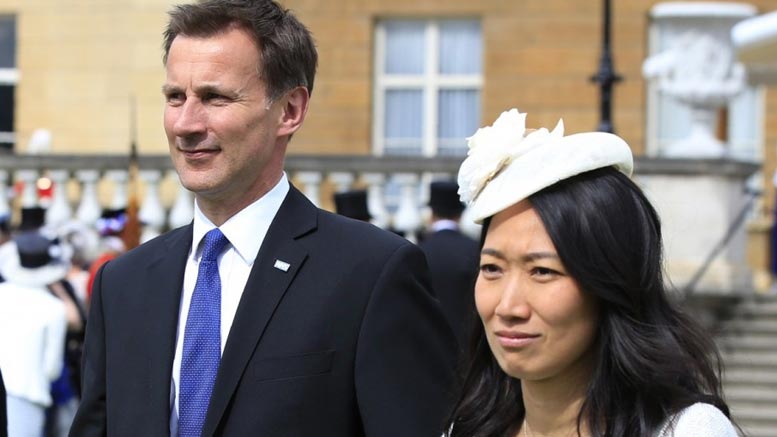 Britain's Foreign and Commonwealth Office (FCO) is creating a so-called "reversing mentoring" which will see non-White junior staff will be assigned to coach White senior staff on their "bias."
It's the latest anti-White racist attack on indigenous Brits by government institutions which regard all White people as intrinsically 'racist'.
This latest racist initiative was announced by Foreign and Commonwealth Secretary Jeremy Hunt, the unpopular Remain-supporting former Health Secretary who took over at the FCO after Brexit-backing Boris Johnson resigned to protest Theresa May's proposed deal with the EU.
Currently, non-Whites make up 13.4% of the FCO workforce which closely matches non-White demographic in Britain.
But that's not good enough for the Politically Correct race czars obsessed with feeding the victim mentality and pandering to self-perceived grievances of members of ethnic minorities.
"Despite the improvements we've made on improving overall diversity, there remains a stubborn problem in improving racial diversity at the Foreign Office at senior grades, particularly amongst black staff," announce Hunt.
Social justice policies of this nature are extremely popular with Prime Minister Theresa May, who has also declared a crusade against the "burning injustice" of the arguably fictitious gender pay gap.
White Brits have also been banned from applying for lucrative paid internships at the BBC, ITV and Historic England – "The public body that helps people care for, enjoy and celebrate England's spectacular historic environment" – and even prevented from attending recruitment workshops run by the British Transport Police.
This, despite the fact that the White British working-class actually have the poorest life outcomes of any ethnic group in the country by several measures, with Shadow Education Secretary Angela Rayner even admitting that the focus on "race and women's agendas" has had a negative on white working-class boys, in particular.
The racist Anti-White agenda is pedalled by every political party in Britain and endemic in every government-funded institution and quango.
The BNP is the ONLY political party which fights for the interests of the indigenous British people in our own, native homeland.
Without the BNP, their is no one fighting for the interests of indigenous Brits.
That's why we need your support to keep up the good fight and prevent the corrupt and racist Establishment making British people second-class citizens in their own homeland.
Join to the BNP online here today.


Comments
comments