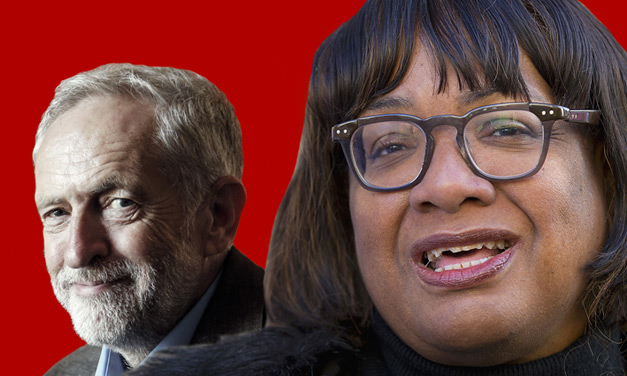 Has Diane Abbott just taken the crown for being the most racist woman in Britain?
Her most recent statement strongly suggests so.
Speaking at a meeting for The World Transformed group organised by the Brighton branch of the Labour Party's Momentum group, she demanded that white candidates are barred from standing in certain areas and that 'all-black' shortlists of candidates must be created for local elections.
Abbott has said Labour should ban white candidates from standing for the party in certain constituencies, in an attempt to increase the number of ethnic minority MPs in parliament.

The shadow home secretary suggested it is time for the party to require all potential candidates in select constituencies to be non white, with local Labour parties required to pick a candidate from a minority background.

"We need to revisit the campaign for all-black shortlists," said Abbott, discussing ways to increase the influence of Black, Asian & Minority Ethnic (BAME) activists in Labour.
"It did have a transformative effect on getting women into parliament but we need to pay attention to the fact that all-women shortlists have not necessarily worked for black and ethnic minority women," she continued.
"If you want to engage with black and minority voters you have to start talking about the things they are talking about, you have to start holding events and reaching out to them."
Abbott is notorious for her anti-white racism.
While the Labour MP has a track record for some of the most divisive and hate-fuelled statements in any politician's career, her latest call for flagrant discrimination against white people is her most egregious to date.
Her announcement was made after Abbott received a standing ovation for declaring herself the ultimate victim:
"I'm abused as a female politician and I'm abused as a black politician." 
So that justifies discriminating against other ethnic groups in the twisted and corrupt mindset of the loathsome Diane Abbott.
Read this article again, replace 'black' with 'white' and vice versa, and imagine how many years in prison Mrs Abbott would receive for race-baiting.
It's outrageous and just goes to prove once again that the rotten British Establishment has made it clear that there's one rule for them and another one for us.


Comments
comments