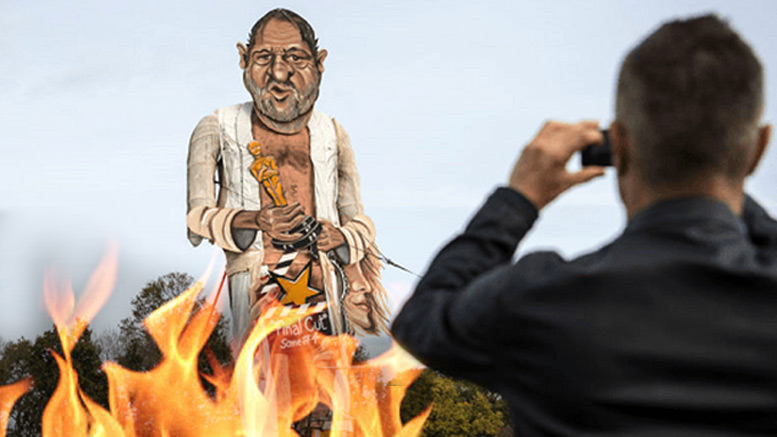 As us Brits prepare for our annual Bonfire Night on 5 November, one village has constructed a 'guy' of a modern-day rogue, the sex offender and alleged serial rapist, Harvey Weinstein.
The Kent village of Edenbridge has constructed a 36 foot grotesque of the disgraced Hollywood mogul complete with bath robes hanging freely and an Oscar trophy in hand, ready to be set alight and burned to the ground.
The substitution of the traditional Guy Fawkes effigy is apt given the sex scandals emerging daily from the rotten edifice of the Westminster Houses of Parliament that Fawkes and his fellow plotters planned to blow up during the Gunpowder Plot of 1605.
In recent years, popular debate has been growing as to whether Fawkes should continue to be condemned as a 17th Century terrorist or a freedom fighter of sorts.
His image has been adopted as an anti-Establishment figure, not least during the Occupy Wall Street demonstrations of 2012 and by the apparently ubiquitous Anonymous hacking group.
Is Guy Fawkes a hero or villain?


Comments
comments