This Christmas, our most desperate and vulnerable British children can forget about gifts of charity from their government because Theresa May is giving it instead to bogus 'refugees' and asylum seekers.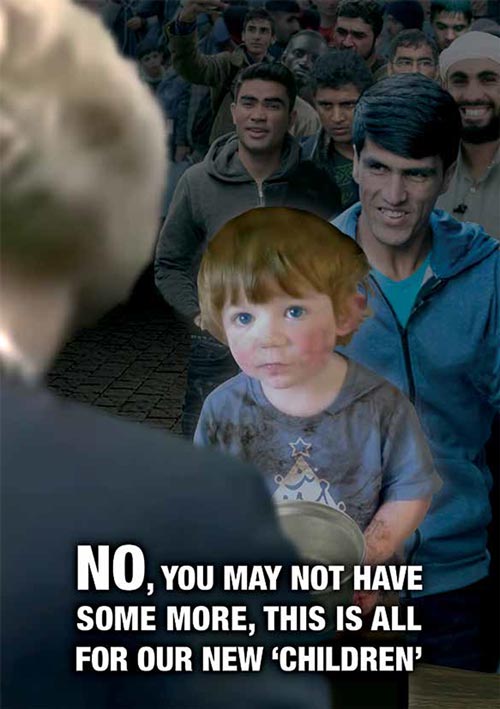 ==> View the full BNP Christmas Card here <==
More than 100,000 children in Britain will spend Christmas Day homeless, while bogus 'refugees' will be lavished with safe and secure social housing, welfare and healthcare.
Theresa May knows it's wrong because she and her mainstream media have deemed it necessary to lie to the British people claiming that the fully-grown Muslim economic migrants are vulnerable child refugees!
We have hundreds of thousands of British people homeless, and the traitorous government is bringing in foreigners and housing them.
It's a betrayal of the British people, with our most desperate and vulnerable people baring the brunt of Theresa May's betrayal.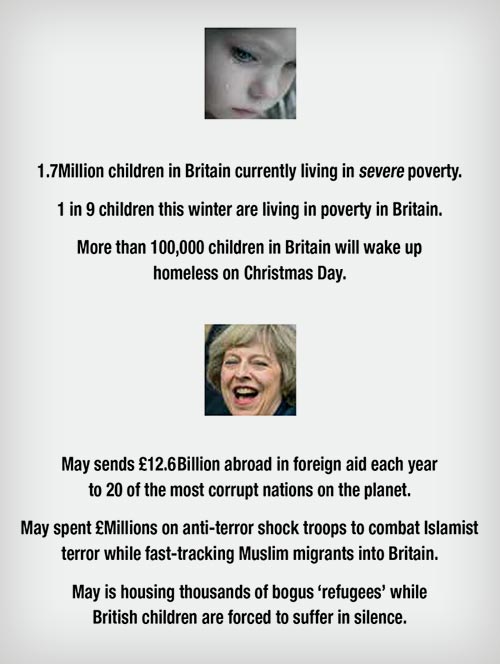 The BNP says: 'Enough is enough!'
Help us put British people first by donating to the British National Party today, call 0844 809 4581 now.
Comments
comments