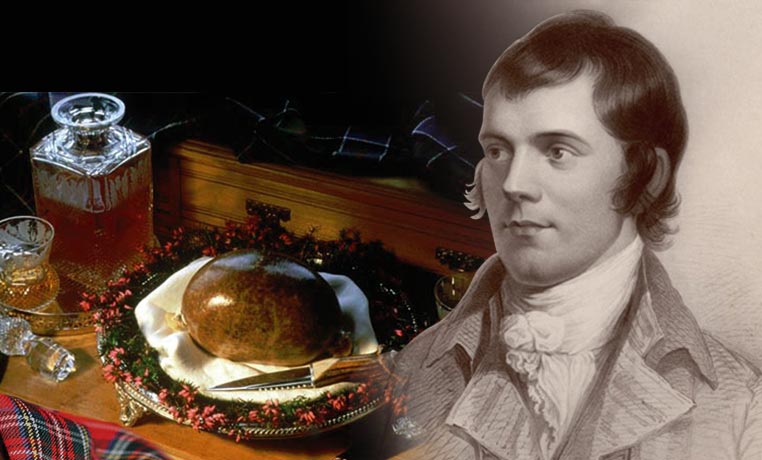 Pour yourself a 'wee dram' of whisky or tuck into some Haggis – Burns Night is here!
Held on or around 25th January, Burns Night is a celebration of one of the great Scottish poets, Robert Burns.
Starting shortly after the death of the poet in 1796, not far from Ayrshire where he spent most of his life, Burns Night has gone on to become an important annual date for those of Scottish heritage around the world.
Robert Burns, also known as 'Rabbie Burns', is arguably the most popular Scottish poet who ever lived.
Held in great esteem as one of Scotland's national treasures, he produced over 600 pieces amounting to a wealth of famous works including Auld Lang Syne which today is sung around the world on New Years' Eve.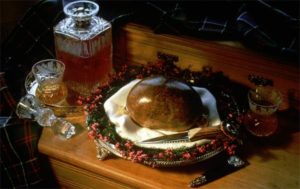 Some of his other most famous works include 'A Red, Red Rose', 'Tam O'Shanter', and 'To A Mouse'.
The evening is when the Burns Supper takes place.
The long-standing tradition includes the serving of the Haggis washed down with some fine Scotch whisky followed by a reading of Burns' poetry.
Haggis consists of sheep's heart, liver and lungs minced with onions, oatmeal and spices, then simmered in a sheep's stomach for several hours, and served with 'neeps & tatties' – that's turnips and potatoes!
Enjoy your Burns Night!
Did you know?
Robert Burns was very popular in the USSR. In 1956, to mark the 160th anniversary of Burns' death, the Soviet Union commissioned a commemorative stamp, making it the first country to honour the poet in such a way.
There are more public statues of Robert Burns around the world than any other writer.
The Guinness Book of World Records recognises Burns' Auld Lang Syne as one of the three most popular songs in the English Language, eclipsed only by Happy Birthday, and For He's A Jolly Good Fellow.
Comments
comments