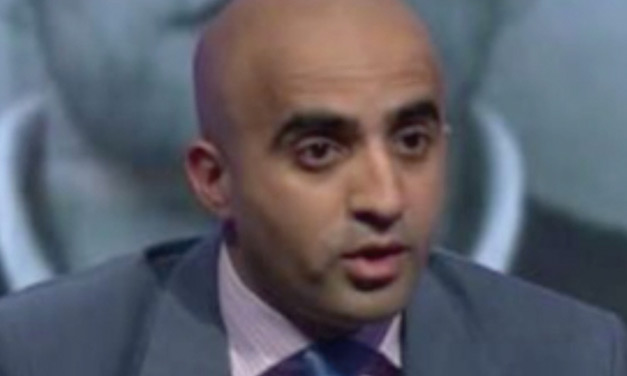 Muslims who glorify Islamist terror should be immediately detained according to the leader of a Muslim organisation.
Mohammad Shafiq, Chief Executive of the Rammadan Foundation, blasted authorities and security services for failing to take action and lock up known Islamist jihadis.
Security services have announced that they know of 23,000 Islamists jihadis in Britain which they say are 'being monitored' – 400 of which fought for ISIS in Syrian and were let back into the country.
"They're out there," Mr Shafiq told the BBC interviewer.
"They've been outside mosques, they've been out there outside Edgware Road and other parts of the country hurling their abuse.
"If you glorify terrorism, if you glorify the barbaric crimes which Isis have been involved in then the law should take its course and you should be held accountable."
Mr Shafiq's comments fly in the face of Prime Minister hopeful, Jeremy Corbyn, who has stated that no action should be taken to prosecute and threaten British people from Islamist jihadis who show support for terrorist group ISIS because it's a "political view."
Immediately following the Manchester suicide terror bombing the BNP released their Ten-Point Plan to Counter Islamist Terror.
2/ Introduce detainment centres

We are at war!

The Islamists have declared war on Britain; the British Government deliberately refuses to listen and accept the reality.

Given the surging level of crime committed by those in the Muslim community our prisons are being taken over and other prisoners forced to convert or face violent repercussions.

Action needs to be taken, and this needs to stop!

Isolate the sizeable Muslim convict population into separate prisons. Create special jails for Islamists awaiting deportation.

Island detainment or offshore detainment centre ships – remove the threat to all British citizens from our communities in the interest of all our safety.

The BNP's plan to create detainment centres for Islamist comes as former MET Police Chief Tarique Ghaffur announced the need for 'detainment camps' for Islamists.
The BNP Ten-Point Plan to Counter Islamist Terror has the support of a growing number of Muslims in Britain.


Comments
comments