A terror attack has taken place outside the Houses of Parliament.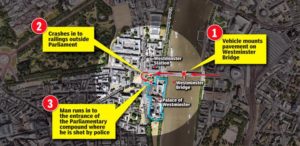 News continues to break, but we know several facts.
A 4×4 car travelling across Westminster Bridge, mowed through a crowd, killing and injuring several people.
One victim of the car attack was thrown off the bridge by the force of the impact and was left floating face down in the River Thames.
The car then crashed into the security fence surrounding the Parliament complex.
The driver fled the car.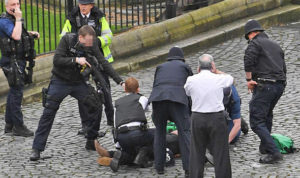 It's unclear, as yet, if it was the driver or another attacker (described by the Daily Mail as a 'well-built Asian Man'), who repeatedly stabbed a policeman before being shot by a plainclothes police officer.
According to the Daily Express, ISIS issued a message of praise for the terrorist.
The attack comes exactly one year since the Belgium bombing.
Four people are now dead, including the stabbed police officer.
The Prime Minister fled the scene, and Parliament is suspended.
Comments
comments