Christmas is being stealthily and ruthlessly dismantled and replaced. 
We've all heard of Winterval, it's the Politically Correct replacement of our traditional Christmas – an engineered replacement complete with polar bears, penguins, and snowflakes to eradicate our traditional nativity scenes, with baby Jesus, Joseph, Mary, and the Three Wise Kings all to be airbrushed out.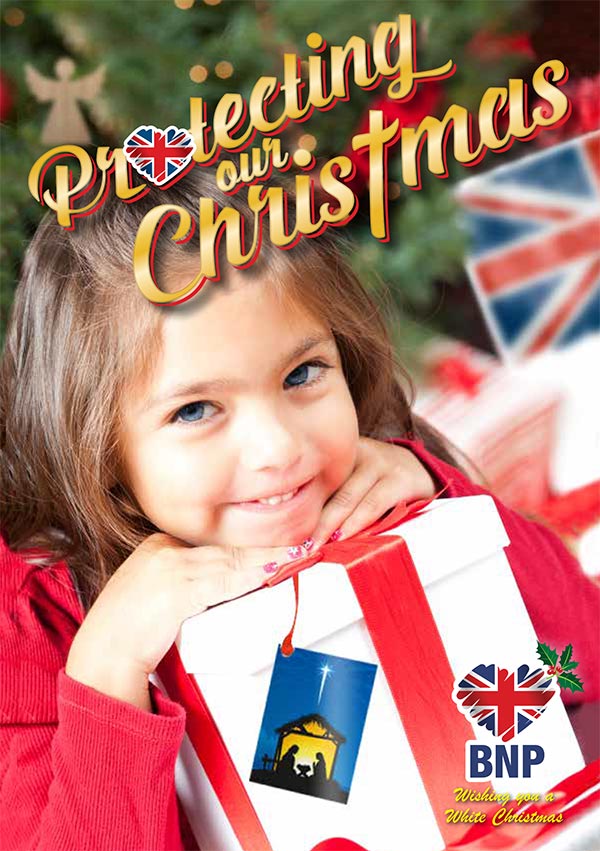 ==> View the full BNP Christmas Card here <==
The PC brigade can only destroy our traditions by stealth because they know that if roused, the British will stand up and resist the destruction of all we hold dear.
The British National Party is the only political party that is fighting to save our collective British Identity.
This is not just a fight to save Christmas it's the battle for the very survival of our British nation and for the future of our children.
"The BNP is leading the fightback. This is Britain! It's OUR country, OUR people, and OUR nation. Christmas is our most treasured traditional event, and one that we will fight to protect and preserve,"  Reverend West told reporters.
Comments
comments