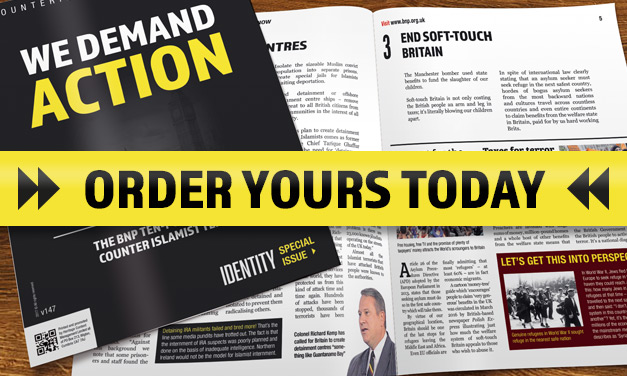 The IDENTITY Special has landed!
Subscribers to the official BNP magazine IDENTITY have over the last few days received their exclusive special edition which is dedicated to the BNP Ten-Point Plan to Counter Islamist Terror.
The BNP is the ONLY political party in Britain to have produced a comprehensive and vital plan of ACTION to protect the lives of British citizens from the fifth-column of Islamist terrorists currently being harboured by the government of Britain.

Read the BNP Ten-Point Plan to Counter Islamist Terror here.
This special edition of IDENTITY features and elaborates on the ten points including insightful articles, evidence and statistics supporting the radical (i.e. common sense) proposals by the BNP.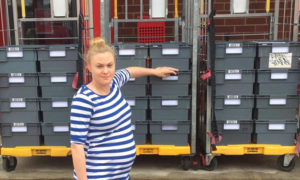 Earlier this week, thousands of issues of the IDENTITY Special, hot off the press and packed in 72 mailboxes, were sent out to eagerly anticipating subscribers across the country and to patriots living abroad.
With one team member due to give birth in a matter of days, it was important to work around the clock to ship this first batch before her maternity leave.
Don't worry if you're not already a subscriber to IDENTITY, you can order your special edition by subscribing online here today.
IDENTITY provides the best and vital information for any patriot who wants to keep abreast of the challenges facing our nation today by exposing the failures of the rotten Establishment political parties and keeping you up to date on what the BNP is doing to put the interests of British people first in their own country.
For just £13.95 you'll receive your quarterly issues – that's four professional and expertly crafted publications, jam-packed with all the essential reading every red-blooded and committed patriot needs.

If you have special requests for batch orders to pass on to friends, relatives, neighbours and colleagues or maybe just a one-off issue for yourself, don't hesitate to contact Central Office by calling 0844 809 4581 – if lines are busy, please try again.
Enjoy reading your IDENTITY Special in the knowledge that you're ahead of the game and at the vanguard of defending your country against the Islamist invasion.
The BNP has set the precedent in British politics once again – the question now stands, how long is it going to take the lame Establishment political parties to catch up?
Read a sample of the comments on the BNP Ten-Point Plan to Counter Islamist Terror made online by visitors to the BNP website: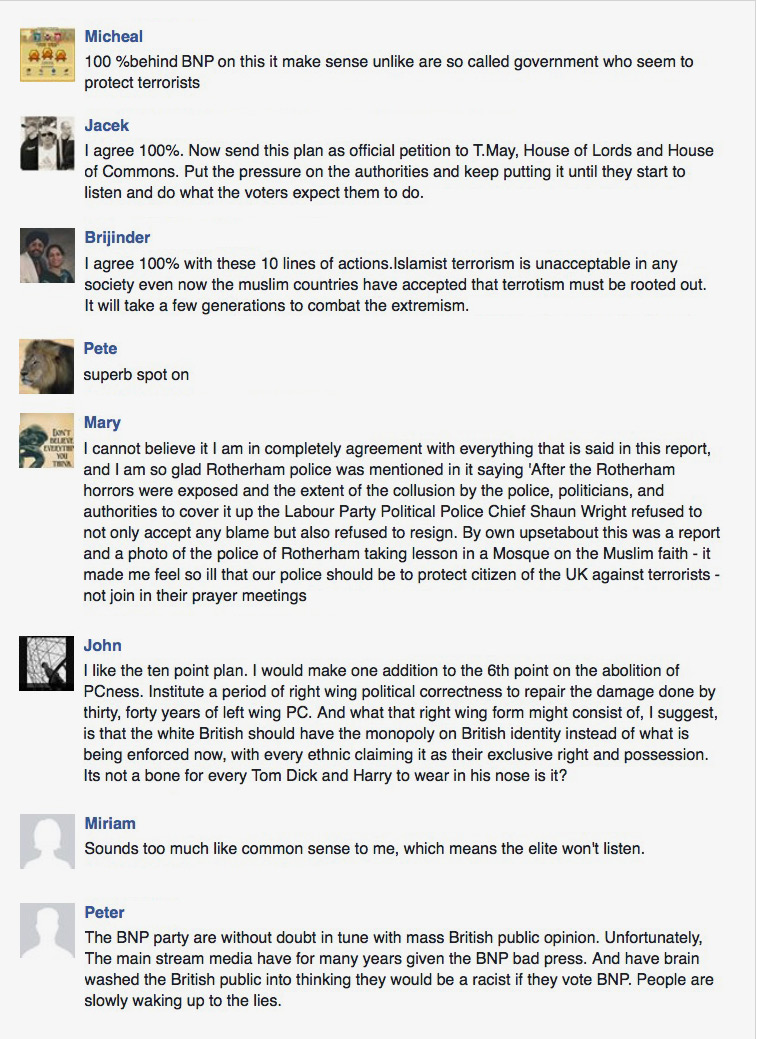 Comments
comments