Identity
IDENTITY is the smartest recruitment-driven literature in your arsenal, now more than ever before, we need to recognise, preserve and protect our unique and precious British identity.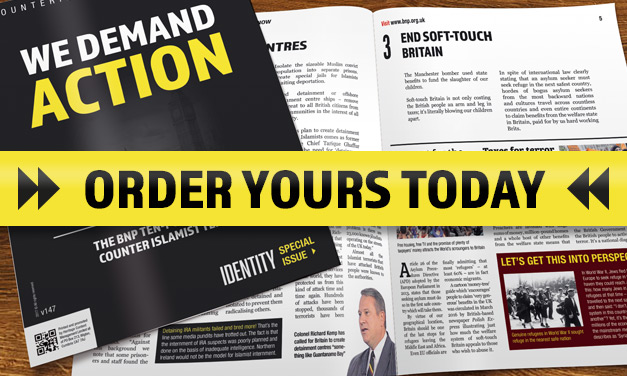 IDENTITY is a twelve-page publication which makes nationalism easy to understand and entertaining, and at just £13.95 for 4 issues, it's not to be missed!
---
N.B. Subscribers to the old Voice of Freedom will now receive this improved quality publication. Issue #1 of IDENTITY is, in effect issue 144 of Voice of Freedom and all subscriptions will now receive IDENTITY as the official BNP newspaper.
---
It's great for newcomers to our Cause and long time nationalists alike!