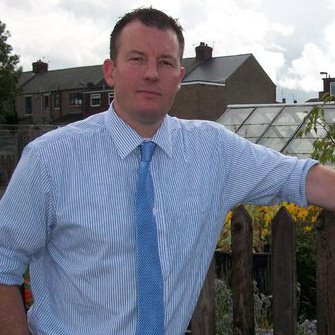 Adam Walker is a forty-eight-year-old Army veteran and is the current chairman of the British National Party.
Married with two young children, Adam was born in Bishop Auckland and grew up in the constituency.
He received a degree from the University of Sunderland and spent many years living in Japan. As a third dan black belt, he runs a very popular and unique karate club in his hometown of Spennymoor, from where he regularly features in the local media. Many of his students hold national and international titles.
He is no stranger to unfounded accusations and laughs them off. Adam is not a career politician. He is an ordinary, decent member of British society. He makes mistakes and sometimes even admits them. The political establishment and the Far Left have bullied and persecuted him for years, calling him a racist and worse.

If anything, recent events prove that he has been right all along.
He puts himself forward as a candidate in the constituency of Bishop Auckland (County Durham) because the people of the constituency deserve better than the incumbent passenger of the Labour Party gravy train.
Voters have rejected the modern Labour Party in local elections but may not be able to bring themselves to put a cross next to the Tories or LibDems.
Adam says: "If I can take just one vote from Helen Goodman, then it will be worth it."
Read Adam's amazing letter to Helen Goodman MP
If you want change, then change the way you vote.
Vote BNP!
Comments
comments