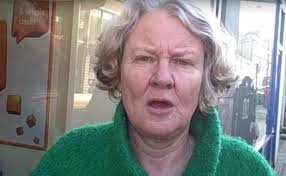 BNP Chairman, Adam Walker, has been accepted to stand as a candidate in the Bishop Auckland constituency in North East England
His reasons for standing are outlined in a letter he sent recently to the current sitting Labour MP, Helen Goodman, a copy of which has been reproduced for your perusal.
As it is directed at a Labour MP, readers may not be surprised by its contents, and we are sure that once they have read the letter they will fully understand why our Chairman wanted to make a stand against another lap dog of the Labour Party.
There are only four candidates running for election in the Bishop Auckland constituency.
The big three against the BNP.
It should be a very interesting result.
Letter to Helen Goodman
Page 1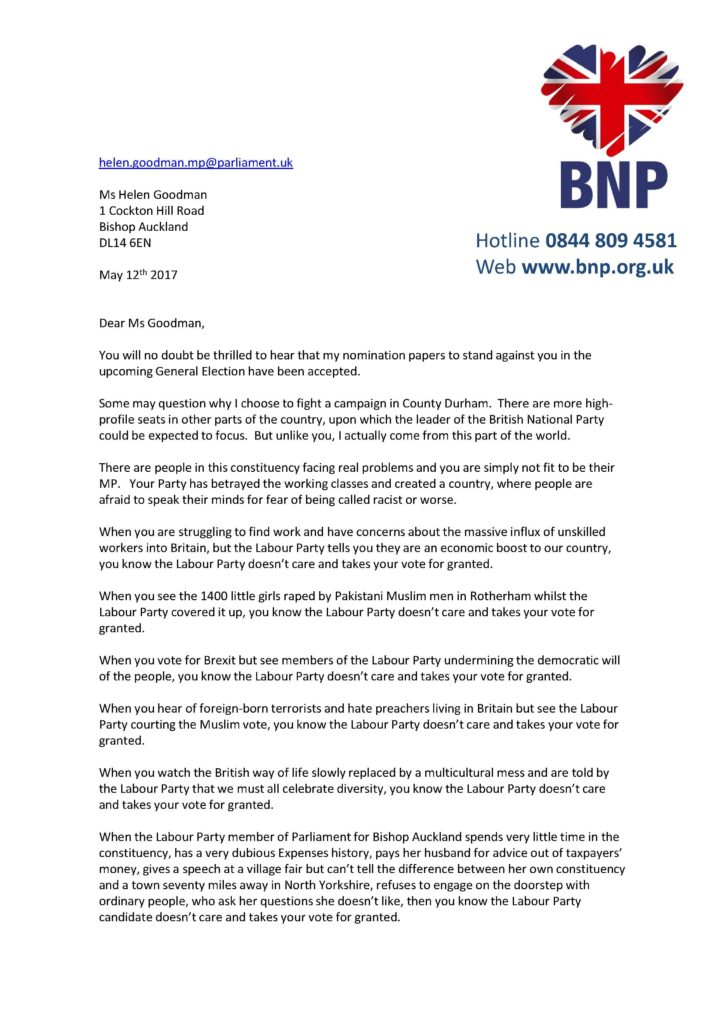 Page 2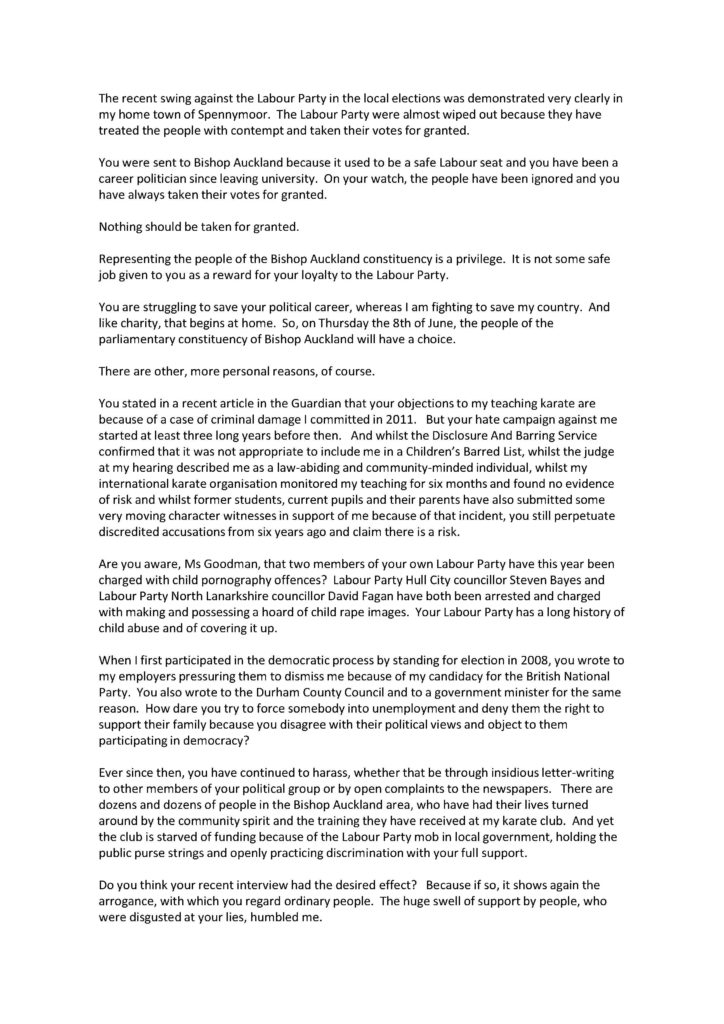 Page 3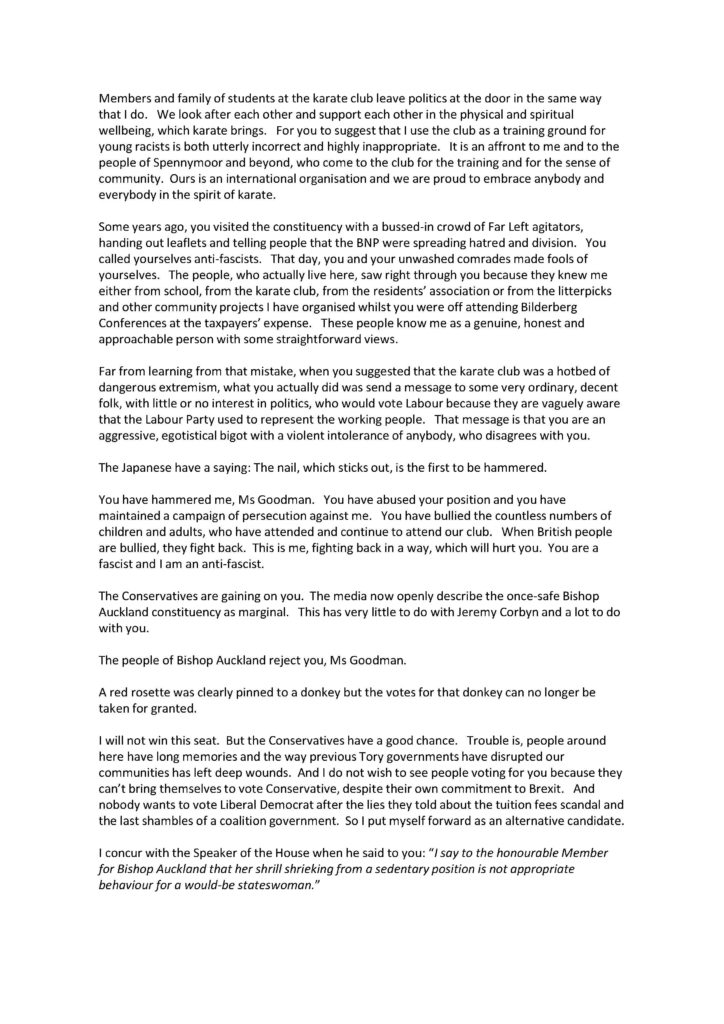 Page 4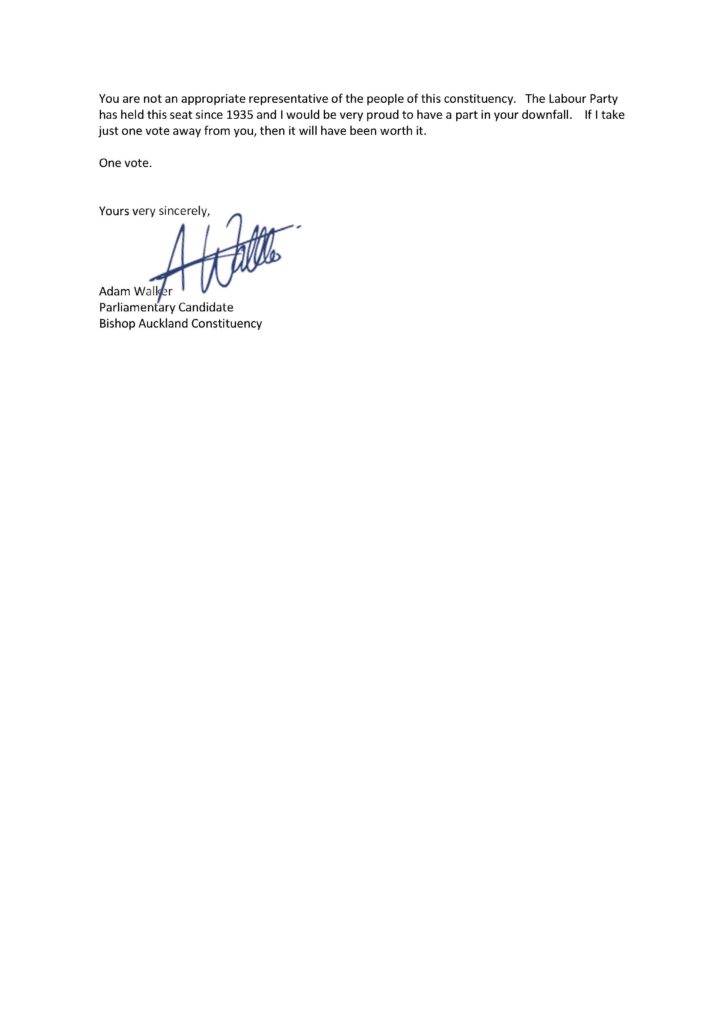 Comments
comments