London is the Tuberculosis (TB) capital of Europe because of immigration, overcrowded housing, and unsanitary living conditions.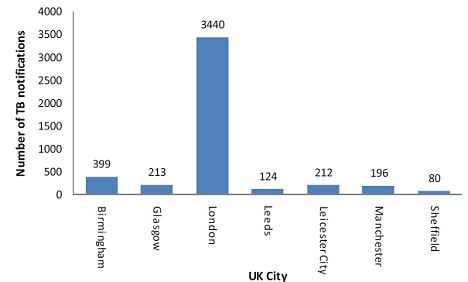 The TB infection rate in Iraq is 45 per 100,000; in Rwanda, it's 69 per 100,000, and in Eritrea, it's 92.
In London boroughs such as Newham, Brent, Hounslow, Harrow, and Ealing, the TB infection rate is more than 150.
TB was eradicated in the UK but the disease has made a slow and steady return.
What is tuberculosis (TB)?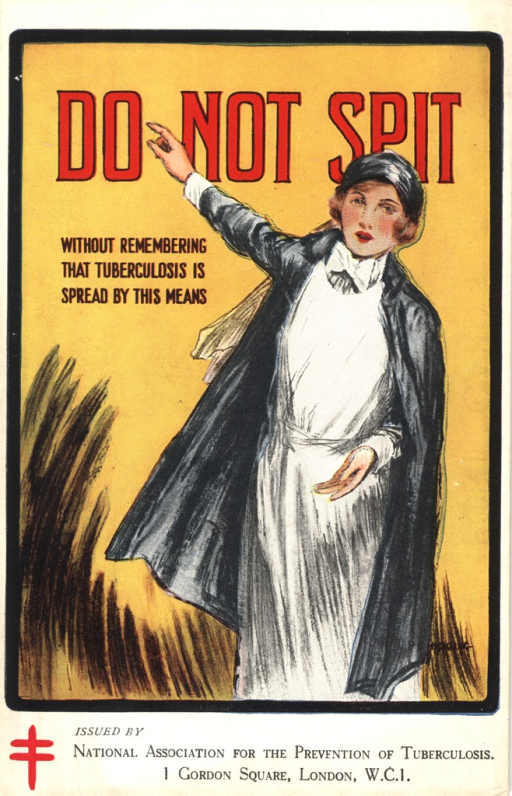 TB is a highly infectious and potentially fatal disease.
The disease is one of the top ten causes of death worldwide, and it's spread by coughing, sneezing, and spitting.
The Mycobacterium tuberculosis bacteria causes TB, which primarily affects the lungs.
General symptoms of TB include fever and extreme fatigue.
Pulmonary (affecting the lungs) TB symptoms include a persistent cough that lasts more than three weeks and breathlessness that gradually gets worse.
Less common symptoms include abdominal pain, confusion, fits (seizures), and loss of movement in an affected bone or joint.
A further complication is that symptoms might not show until years after the initial infection.
Furthermore, some people may not show any symptoms but are carriers of the disease (latent tuberculosis).
There are now strains that are resistant to nearly all drugs.
86% of TB sufferers in the UK were born abroad.
Consumption/Tuberculosis
In the 19th century, tuberculosis was known as consumption, and it was responsible for one out of every seven deaths throughout Europe.
In the United States of America at the beginning of the 20th century, tuberculosis was the most common cause of mortality.
There is a clear link between tuberculosis (TB) and immigration.
Thousands of new cases of TB break out in London every year.
In the UK, refugees and immigrants are the most high-risk groups affected by TB.
Some say that deprivation and poverty cause this disease.
However, left-wing politicians keep telling us that immigration brings wealth and prosperity.
Furthermore, the mainstream media (MSM) says that immigration is essential and beneficial.
The London boroughs of Newham, Brent, Hounslow, Harrow, and Ealing have had very high levels of immigration, but they also have extremely high rates of tuberculosis.
It looks like it didn't work out very well for those areas because immigration has not erased poverty and overcrowding; in fact, it's got worse!
In addition, those London boroughs all have a huge problem with rogue landlords and 'beds in sheds'.
The Housing Act 2004 allows Local Authorities to regulate Houses in Multiple Occupation to ensure the health safety and welfare of the occupants.
So, Brent Council officers raided a three-bedroom house and found 35 men living in rooms full of mattresses!
19th-century diseases set to return to Britain?
The British Government keeps bringing more and more people into the country regardless of the consequences.
Some London boroughs are now returning to the conditions that were prevalent in 19th-century Victorian Britain.
Are any other '19th-century diseases' set to return to Britain because of immigration?
Will Cholera, Typhoid, Smallpox, and Scarlet Fever become as widespread in Britain as Tuberculosis?
The Labour Party will not stop immigration because most immigrants vote Labour.
The Conservative Party will not stop immigration because business owners want cheap workers.
UKIP's immigration policy of 'one in, one out' will increase immigration because of 'chain migration'.
The British National Party (BNP) is the only party that will stop immigration until further notice.


Comments
comments