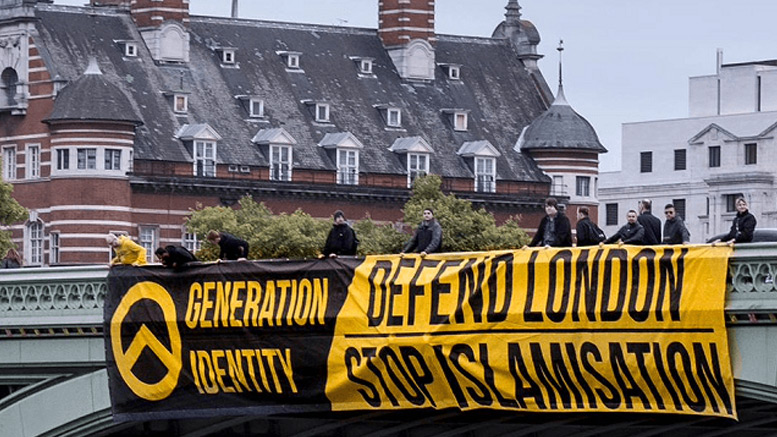 The Identitarian Movement unveiled a banner on Westminster Bridge in the early hours of today, overlooking the Houses of Parliament.
It's the latest in a series of stunts carried out by the pan-European group warning against the dangers of the politicians' mass-immigration agenda.
The patriotic activist group came to prominence in France, before going international, spreading to Germany, Austria and other European countries.
Recently, a group led by Austrian, Martin Sellner, embarked on a higher-profile Defend Europe mission aboard their ship in the Mediterranean to expose and turn back the ships of illegal NGOs (Non-Government Organisations) trafficking hordes of Africans to Europe.
Other publicity stunts include draping a burqa over the statue of Austria's national icon Maria Theresa in protest of the Islamisation of Europe and scaling the National Theatre in Vienna to unfurl a banner – the exciting video – perhaps not for the faint of heart – is posted below
On their official Facebook page the group issued a statement regarding their latest action in London:
"On 22 March 2017, a terrorist attack took place on Westminster Bridge.
"The Islamist inspired attack killed 5 people and injured more than 50.
"London Mayor, Sadiq Khan, believes that the threat of terror attacks are "part and parcel of living in a big city".
"On the contrary, we think that the source of islamisation lies in mass immigration, which must be stopped."
The BNP supports Generation Identity in their efforts to legally and peacefully campaign.


Comments
comments