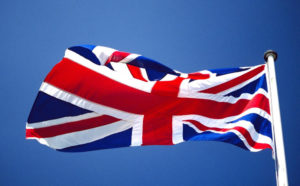 The SNP has been accused of "not respecting democracy" after its deputy leader Angus Robertson hinted that the push for another independence referendum in Scotland is aimed at rocking the Brexit boat.
Robertson, who has been a leading Remain campaigner in Westminster, told the SNP conference in Aberdeen that Theresa May is afraid of a Scottish referendum because the Conservatives "are desperate to prevent anyone having the chance to reject the hard-right Brexit that they are so wedded to."
It has been pointed out by critics that the SNP have refused to accept the democratic result of the 2014 Scottish referendum, where their push for independence was rejected. They have failed to accept the rejection of support for Remain by British voters, including more than 1 million Scots, in last year's historic EU referendum.
Robertson's comments came as Theresa May used a speech as the Conservative spring forum in Cardiff to ridicule the "muddled thinking" by the SNP.
Urging the country to unite over Brexit, she said: "The SNP argue that we should break up the UK because we are leaving the EU but three years ago they campaigned for a result that would have taken Scotland out of the EU altogether.
"They are happy to see power rest in Brussels. But if those powers come back to London they want them given to Edinburgh so that they can try to give them back to Brussels.
"And now they apparently say that an independent Scotland would no longer seek to become a member of the EU after a vote for separation.
"It is muddle on muddle."
Her comments followed a disastrous BBC Question Time for the SNP where Edinburgh South West Nationalist MP Joanna Cherry was laughed at when she could not even answer a question on what currency an independent Scotland would use.
On the same program Tory MP Jacob Rees Mogg said they had morphed into "the Brussels Nationalist Party".
Tory MEP David Campbell Bannerman, a board Member of Leave Means Leave, commented: "The SNP lecture on democracy but have no redirect for results of referenda – they have no respect for either the 2014 Scottish referendum result rejecting Scexit (Scottish exit from EU) or the UK-wide EU Referendum result.
"All this maneuvering is just recognition of the fact that the SNP's independence dream is fast disappearing in face of the hard realities of life. Brexit, by removing the option of life in the EU but outside the UK, will reunite the United Kingdom not break it apart as they claim."
Meanwhile SNP leader and Scottish First Minister Nicola Sturgeon refused to rule out holding a consultative referendum similar to the failed one by the Catalan Government in 2015, which was largely boycotted and ignored by Spain.
Scottish Conservative deputy leader Jackson Carlaw said: "It appears Nicola Sturgeon's half-baked referendum plans are descending into chaos."
In a nutshell, the SNP want independence, and then they want to give Scotland to Brussels, where they will have less independence than they have now and where they will be suffocated and crushed by nonsensical EU bureaucracy.
One could almost be forgiven for thinking that greater forces are at work on Nicola Sturgeon. Her cranky comments and illogical arguments for Scottish independence / dependence are most definitely not in the best interests of Scotland.
Sturgeon's 'independence' would ultimately lead to total EU dependence and the Scottish people would become nothing more than slaves to an undemocratic, crumbling fascist dictatorship.
The BNP have campaigned to leave the EU since 1982 and we will continue to campaign for a proper Brexit; a Brexit that will benefit British people above all others. Scotland should not break away from the UK to join the EU.
The countries that make up the United Kingdom are stronger together.
Comments
comments