Muslim pupils outnumber Christian children in Church of England schools!
Time is running out, take action and join the only party that is resisting the Muslim take over of Britain.
We now have an opportunity to make Britain great again!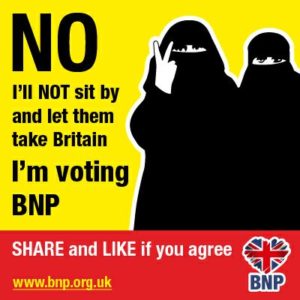 Politics is on fire at the moment and a big change is in the air.
There's never been a better time to get involved, so what are you waiting for?
Be a part of the winning team – Join the BNP online here today, or join over the phone by calling 0844 809 4581 now.
If you are unable to join a political party, do your bit by making a donation to BNP online here.
Comments
comments