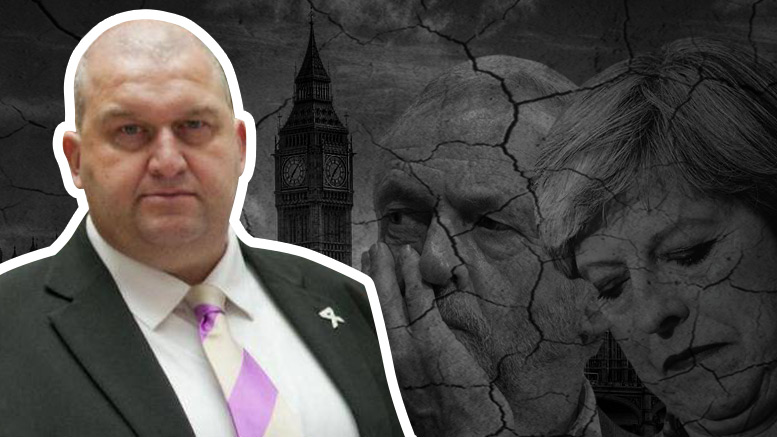 The rotten British political edifice has been rocked again by scandal after a Labour Party ex-Welsh Government minister was found dead just days after multiple sexual allegations were made against him.
A Welsh Government minister has taken his own life just days after being suspended by the Labour Party in Wales over allegations about his personal conduct.

Carl Sargeant, a married father of two and minister in the Welsh Assembly, was found dead at his home in Connah's Quay in North Wales after Labour announced the investigation on Friday.

Carwyn Jones, the Welsh First Minister, said that Mr Sargeant was being investigated over a "number of incidents" after women came forward with allegations.
Amid the torrent of sexual allegations being made against Labour and Conservative politicians, Labour removed the party whip from Mr Sargeant last Friday after several women came forward to accuse him of "shocking" sexual misconduct.
"For decades, the Establishment politicians have held the people in contempt and denounced the BNP for standing up for the interests of ordinary British people."
"They've done this while disingenuously claiming for themselves an unearned moral superiority," BNP Chairman, Adam Walker told reporters earlier today.
"It's truly regrettable that the unravelling of this lie is now costing lives, and it's another huge blot on the collective character of the depraved political class.
"Our thoughts are with Mr Sergeant's widow and children who have lost a loved one owing to a political culture of depravity.
"It's clear that the BNP is the ONLY political party of integrity – something this country desperately needs at the core of its national political establishment.
"The BNP's message of family values, national pride, anti-corruption and an ethical model built firmly on our Christian culture is the ONLY way forward in clearing out the corrupt and depraved political class in Britain." 
Theresa May, who has attacked the BNP on numerous occasions – not least for the Party's campaigning for justice for many thousands of victims of Muslim Rape Gangs – called an emergency meeting yesterday in an attempt to contain the snowballing scandal under the guise of bolstering 'protection for politician's staff'.
Britain must now brace herself for more shaming on the international stage brought about by the sordid antics and sexual depravity of the Britain's 'privileged' political class.
Time to boycott the mainstream political parties and the career politicians.
Isn't it time you stood up for decency and for the British people – the BNP needs YOU!


Comments
comments