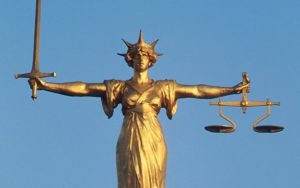 News has emerged of yet another attempt by those who refuse to accept the Brexit result and further undermine the democratic process.
After embittered Remainers raised £70,000 as part of a crowdfunding campaign, Jolyon Maugham QC has been given the task of taking a legal challenge to determine whether Article 50 can be reversed, once it has been triggered. He intends to take this to Ireland's High Court by the end of January.
Maugham is taking legal action to seek a ruling from the European Court of Justice on whether Britain can trigger Article 50 without the consent of the other 27 EU states.
It comes as no surprise that this case is being put before the courts in Ireland.
After all, the Irish people voted to leave the EU but were then forced to vote again having delivered the 'wrong result' in the eyes of the Eurocrats.
After being bombarded with billions of euros worth of pro-EU propaganda, the Irish were unable to win the fight a second time, showing the real danger of undermining the democratic process and allowing a second referendum on British membership of the EU.
The BNP holds such attempts by the anti-democratic left to subvert our democracy with utter contempt, and must recognise that the enemies of democracy are as obsessive as they are fanatical.
It takes a strong and united front to stand up and save our precious and hard won freedoms and British democracy from these fanatics.
That's why we are asking you to donate to the British National Party's ongoing Out of the EU campaign to step up the pressure on Theresa May to trigger Article 50 NOW!
The BNP has campaigned to leave the EU since 1982 and we will continue to do so until we are completely free from its death grip.
Comments
comments