Demographic Jihad is the domination and eventual takeover of a country by Islamic population growth.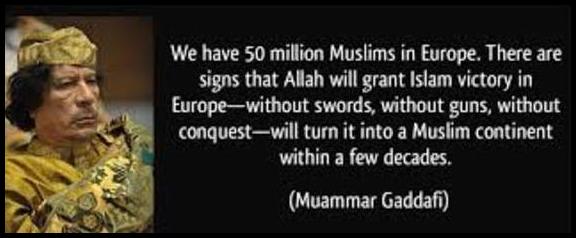 Instead of waging war by violent physical Jihad, outbreeding the native population is the aim of Demographic Jihad.
In a speech at the United Nations, former Algerian President, Houari Boumedienne said:
One day millions of men will leave… to go to [Europe] and they will not go there as friends.

They will go there to conquer it and they will conquer it with their sons.

The wombs of our women will give us victory.
What Islamic armies have not been able to do in over a thousand years of war can now be achieved in less than a century with open border immigration and high birth rates.
Demographic Jihad: Replacement fertility rate
The western world's replacement fertility rate is approximately 2.1 babies per woman.
That is the number for having just a stable population.
That means no increase or decrease in population in the future.
The UK's fertility rate is lower than 2.1.
In contrast, the fertility rate of Muslim and African countries is much higher:
Afghanistan 5.22
Yemen 6.75
Nigeria 5.13
Niger 6.62
Chad 4.45
Iraq 4.06
Mozambique 5.15
Somalia 5.89
South Sudan 5.19
Economic migrants
The generous welfare system of the UK, Germany, and Sweden is attracting millions of Muslims and Africans.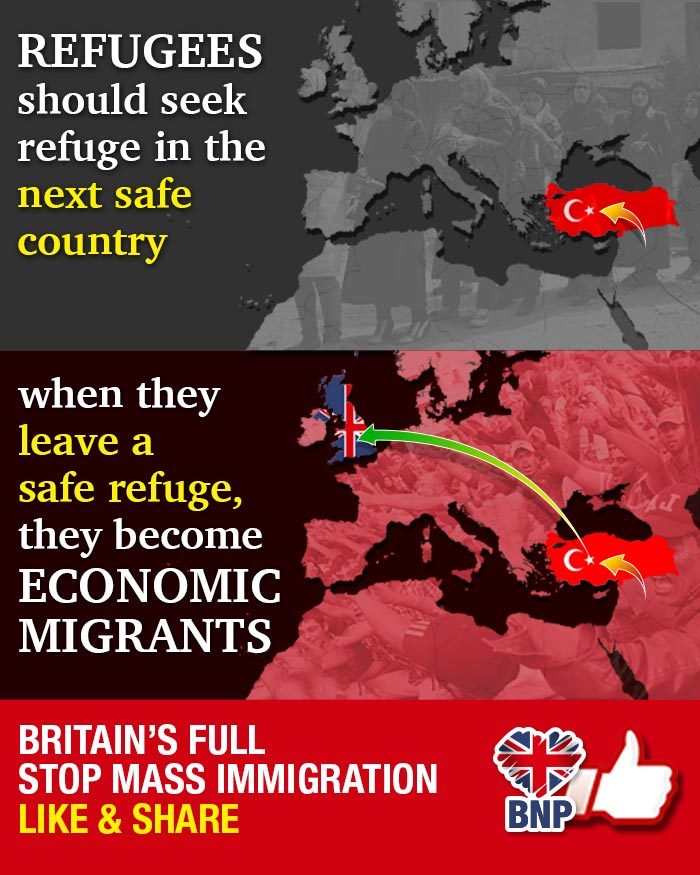 What we are witnessing is a massive migration of people from poor countries to rich countries, especially those countries with high levels of welfare benefits.
This migration has less to do with people escaping war and more to do with people escaping poverty.
We have seen that the overwhelming majority of 'refugees' marching through Europe were men.
Women and children were noticeable by their absence.
Obviously, many of these 'refugees' were not from Syria; many were clearly from sub-Saharan Africa.
Also, it's evident that many of the 'refugees' have left refugee camps to seek benefits in the West.
Asylum seekers and refugees should seek refuge in the nearest safe country.
The very fact that they choose to go through as many as twenty different countries to get to the UK shows they are economic migrants.
We are under no obligation to accept economic migrants.
Muslim unemployment
Over 60% of Muslim men and over 70% of Muslim women do not work.
The government makes it easy for Muslims to quit their jobs.
Special rules apply to Muslims in the workplace, especially in the NHS where  Muslim staff can escape hygiene rules
If Muslims quit their jobs because they object to working in a place that sells alcohol or pork, or if they object to working with females, then they are free to leave employment and claim unemployment pay with no sanctions applied whatsoever.
However, if non-Muslims left their jobs because of similar objections, then they would be barred from getting unemployment pay for six months.
Muslim prison population
In England & Wales, Muslins represent approximately 5% of the population (based on the 2011 Census – well out of date!), but they represent 14% of the prison population.
In some 'Category A' prisons such as Whitemoor, the proportion of Islamic inmates is 43%.
Since 2002, the Muslim prison population has increased from 5,000 to over 12,000 and is rising rapidly.
In HM Prison Feltham and Young Offender Institution, 33% of the inmates are Muslim.
The very high unemployment rate and the large prison population of Muslims are costing the country billions of pounds every year.
Population replacement by Demographic Jihad
Experts agree that Because of the very high birth rate of Muslims and the low birth rate on native Brits, the UK will eventually become a Muslim country sometime this century.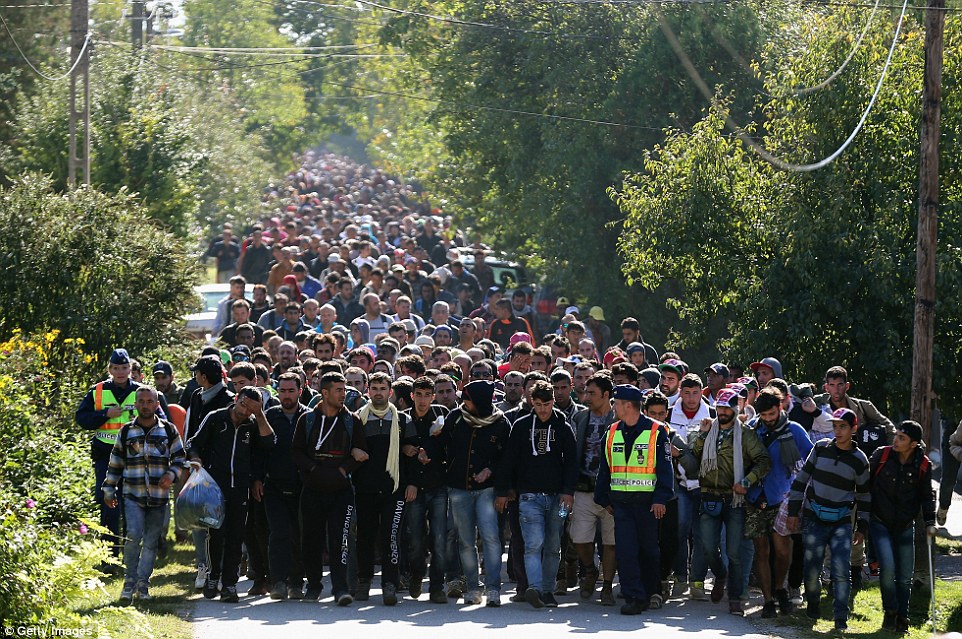 A lack of money, a lack of employment and a lack of housing are just some of the reasons why Brits do not have more children.
Open-door immigration has made things worse for the native Brits.
In contrast, the government is using taxpayer money to fund the Islamic demographic jihad by paying the majority of Muslims to sit at home and outbreed us out of existence.
Simply put, we are paying for our own annihilation!
It's time to push back, instead of continual Muslim appeasement 
It's legitimate to ask questions about why such vicious population replacement (Demographic Jihad) is taking place.
The fault lies primarily with the out-of-touch politicians who have done their utmost to ruin this country.
They simply do not recognise the threat posed by Islamic extremism.
However, it must be remembered that the Conservatives, and especially the Labour Party want Muslim immigration to continue because they want the Muslim vote.
Only the British National Party has robust policies to stop the Islamisation of Britain.
The BNP will stop all immigration.
The BNP has a ten-point plan to counter Islamic extremism