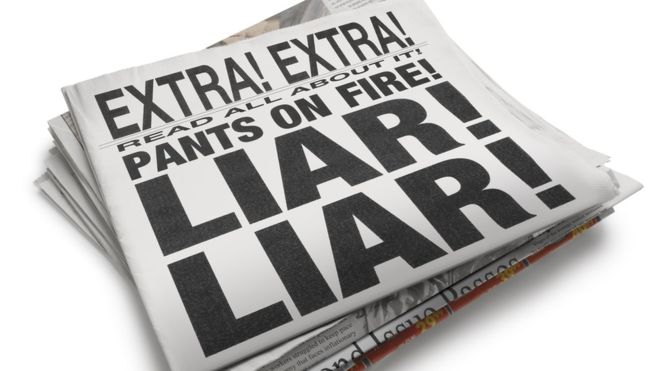 A group of 'influential' MPs has banded together to investigate what they call 'fake news'.
The rise of 'popularism' in politics, which has seen the British people vote to leave the EU and US voters to elect Donald Trump to the US presidency, has panicked the political elite to resort to draconian measures to stem what they term a "threat to democracy".
According to Breitbart News, the inquiry launched on Monday by the House of Commons Culture, Media and Sport Committee is:
"To identify those it believes most likely to be misled by the phenomena of 'fake news' and set an industry-standard definition of the term."
The group intends to censor internet search engines and social media outlets such as Google, Twitter, and Facebook, apparently in the interests of 'child protection'.
Following erroneous polls, the mainstream media – including the notoriously biased, left wing, taxpayer-funded BBC – has pedalled fake news in a desperate and a failed attempt to sway the electorate away from voting Brexit and for US citizens to reject President Trump.
Speaking to reporters, BNP National Press Officer, David Furness said:
"It's reminiscent of Orwell's double-speak – take a term and totally turn its meaning on its head.
"The fact is that it's the mainstream media that is the group pedalling fake news.
"They've been slandering the BNP with fake news for decades because they're terrified of genuine outsiders breaking into the political mainstream.
"For years, independent media outlets have been the only beacon of light and the only ones reporting the truth about the betrayal of the people by the political class.
"It's a case of shameless hypocrisy, that the political class and those pedalling fake news have attacked their rivals with the slur."
Isn't it time you played your part in holding the despised political class to account by joining the BNP?
Join the BNP online here today, or join over the phone by calling now on 0844 809 4581.
If you are unable to join a political party, do your bit by making a donation online here today.
Comments
comments