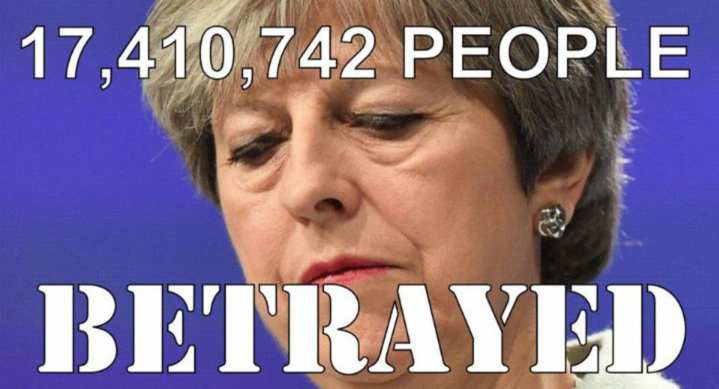 Theresa May said that freedom of movement of EU citizens into the UK will end after leaving the European Union.
However, Home Secretary Sajid Javid announced that almost four million EU migrants can apply to stay in the UK.
Furthermore, family relatives of EU migrants will qualify for the right to reside permanently in the United Kingdom.
So, the government will allow wives, husbands, children, parents, grandparents, brothers, and sisters to stay at any time after Brexit.
Additionally, non-EU migrants who are married to EU citizens will also be able to stay permanently in the UK.
The Home Office has admitted that it will accept a plane or train ticket receipt as proof of residence!
Furthermore, the Home Secretary (Sajid Javid) said: "Throughout, we will be looking to grant [permanent residence], not for reasons to refuse."
These European Union migrants will be able to access not only free health care but also generous government benefits.
Studies indicate that immigrants are far more likely to receive benefits than the host population.
Freedom of movement of EU citizens to the UK will not stop after Brexit.
'Freedom of movement' will exist for potentially millions of relatives of those EU citizens granted 'settled status'.
Government officials will call it 'EU family reunification' or something similar, but essentially it's the same as 'EU freedom of movement'.
When we voted to leave the European Union, we didn't expect to see millions of European Union citizens still here.
Additionally, we certainly did not expect the relatives of nearly four million EU citizens to have the right to settle here permanently.
The Chequers statement: Freedom of Movement
On the 6th July 2018, the prime minister and government ministers met at her country residence (Chequers) to thrash out an agreement about the UK's future relationship with the European Union after Brexit.
One of the details of the agreement concerns freedom of movement.
The EU freedom of movement will come to an end but it will be replaced by a 'mobility framework' which will allow EU citizens to come to the UK and apply to study and work, and presumably, claim social security benefits.
In other words, the 'mobility framework' will be the same as the 'EU freedom of movement'!
What is the point of Brexit if nothing will change after Brexit?
David Davis resigns as Brexit Secretary
Forty-eight hours after the 'Chequers statement', David Davis resigned as Brexit Secretary.
Brexit minister Steve Baker also resigned.
The resignations follow tensions in Theresa May's cabinet over her plans for the UK's relationship with the EU after Brexit.
Theresa May's vision of a 'soft Brexit' has upset the pro-Brexiteers of the Conservative party.
Boris Johnson resigns as Foreign Secretary
In a further blow to Theresa May, Boris Johnson resigned as Foreign Secretary.
Mr Johnson accused Mrs May of planning to surrender control to Brussels after she announced her Brexit Chequers plan.
Comments
comments