Brussels may have to pay the United Kingdom an EU windfall of up to £14 bn when Britain finally leaves the EU, according to new plans being considered by Cabinet ministers.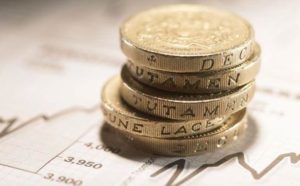 Ironically, this is just slightly more than the British government squanders yearly in foreign aid.
The new figures will come as a major blow to the unelected Brussels bureaucrats who have insisted that Theresa May must pay up to £60 bn as part of a Brexit divorce bill.
The EU windfall figures are reportedly based on analysis by officials who take into account Britain's assets in the EU.
Officials estimate that the UK could be set to claw back £9 bn worth of funds held by the European Investment Bank, yet separate analysis has claimed the UK could be entitled to demand a staggering £14 bn worth of EU assets, including property, cash, and various other investments.
It follows a House of Lords committee report which suggested Britain is legally obliged to pay absolutely nothing for leaving the crumbling fascist dictatorship.
A Government spokesman has been reported as saying: "This is being presented in a binary way as a divorce bill, in which we owe them. It's not like that. It's more like leaving a gym or a club. You don't continue to pay for other people to use the facilities after you leave."
Ex-London Mayor, Boris Johnson has slapped down the prospect of the Government handing over more UK taxpayers money to pump into the dying EU's bankroll.
The Foreign Secretary invoked Margaret Thatcher's success in sealing a rebate when she was Prime Minister and asked about the prospect of a divorce bill.
Mr Johnson said: "I think we have illustrious precedent in this matter: I think you can recall the 1984 Fontainebleau summit in which Mrs Thatcher said she wanted her money back and I think that is exactly what we will get."
EU bureaucrats confirmed the UK and Brussels do not need to reach an agreement on any divorce bill before Brexit talks can start.
Former Conservative leader Iain Duncan Smith said: "We have put into the place half a trillion pounds over the past 40 years which has never come back. That's invested in all sorts of stuff there. We have intellectual property rights, physical investment in buildings, money in the European investment bank. We own a chunk of the EU; we don't owe them any money."
"A £14 bn EU windfall will be great as a one-off bonus. If the government added it to the £13.5 bn yearly foreign aid budget that British taxpayers foot the bill for, it would be a considerable amount of money to spend on those most in need here in Britain. While people are struggling here in the UK, any money that is clawed back from the bottomless EU money pit should be used to improve their lives" commented BNP Chairman, Adam Walker.
Comments
comments