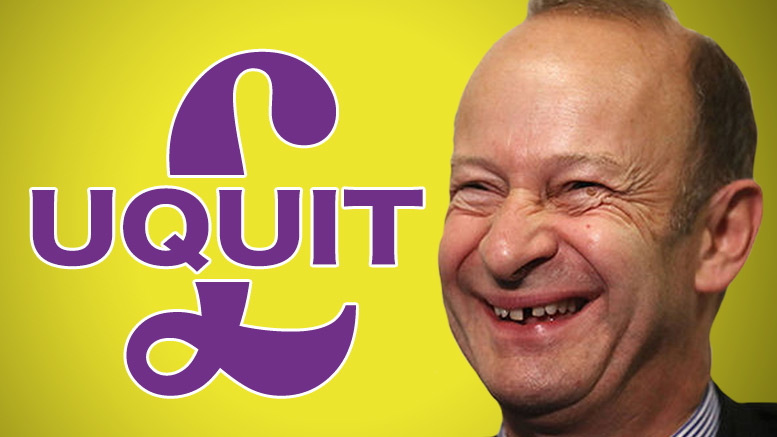 Ukip is on the brink of collapse according to party top brass.
Yesterday, senior Ukip members announced that the party faces "imminent bankruptcy" and has no choice but to lay off staff, cancel its rented properties and stop sending paid up members their regular mailouts.
The last released figures revealed that the civic nationalist party was in debt to the tune of a crippling £380,630.
Only "radical structural change and control of expenses" will "save Ukip from going under" they announced.
In light of the dire financial management of the party, "Ukip does not deserve to run anything."
"It is rightly perceived to be incompetent," they continued.
"It has not controlled its own finances, not become an internet-focussed party, rewarded failure repeatedly and not changed or disciplined underperforming top-level personnel, paid or unpaid."
After the resignation of their charismatic leader, Nigel Farage, following the Brexit vote of 2015, the party has struggled to maintain relevance.
Flanked on stage by several token blacks Ukip had rolled out for the occasion, Mr Farage smugly shrugged and declared that anyone could be British.
His successor, the gaffe-prone and fibbing Paul Nuttall, further distanced voters when the sum of his failed 2016 parliamentary campaign for the Stoke Central seat saw him set up his stall outside the local mosque and begging disinterested Muslims for their votes.
The party gained notable success in 2014, when it won 31 seats in the European Parliament earning its MEPs a handsome wage – a tenure which is likely to come to an end should Britain actually leave the EU.
Further confusion came about last week after Mr Farage, still the party's most high profile personality, appeared to backtrack on his once staunchly held position by suggesting on the Wright Stuff programme that a second referendum on EU membership should be held in Britain.
Perhaps preempting the imminent bankruptcy, Mr Farage had earlier ominously declared that "there's no money in politics."
With membership in steep decline and its party 'faithful' abandoning ship to return to their natural home in the Establishment political parties from which they came, things are indeed looking bleak for Ukip.
Calls have been made by career politicians in the Establishment political parties to have them subsidised by the taxpayer.
It's a scheme conceived to fund political parties with members sitting in parliament and ensure smaller political parties are exempt from funding thereby rendered unable to survive and compete.
Currently, the Labour Party survives on funding from huge trade unions while the Conservatives exist on donations from big business and multi-millionaire donors, meaning that the interests of their sponsors are made a priority before the that of the British people.
By contrast, the BNP is a political party run by ordinary British people and funded entirely by the generosity of the British people.


Comments
comments