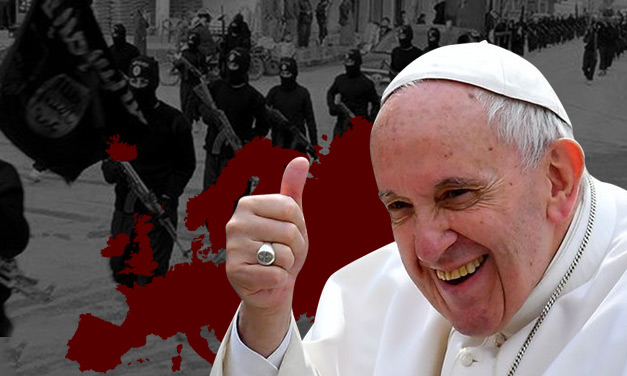 'Socialist Pope' John Francis, has outraged Christians for using a speech remembering Christians murdered by Muslims for their faith, to call for Europeans to hand over, even more, land and charity to Muslims.
Calling for better conditions for the Muslim hordes invading Europe, he cited the case of an unknown woman who was butchered in front of her husband when she refused to remove the cross around her neck and renounce her faith.
Recalling a conversation he had with a Muslim 'refugee' on the Greek island of Lesbo he said:
"He looked at me and said 'Father, I am a Muslim and my wife was a Christian.
"In our country, we were terrorised … they saw her crucifix, and they asked her to throw it away.
"When she refused they cut her throat in front of my eyes.'"
Why is this Muslim 'refugee' not seeking refuge in another Muslim country, say Bahrain or Qatar, both very wealthy, safe and all the religious amenities for Islamic practise readily available?
Where is the Pope's condemnation of the Middle Eastern Muslim countries not lifting a finger to aid a single of their Muslim brothers fleeing the atrocities committed in that name of the 'religion of peace'?
This 'terminally liberal' Pope has made it his priority to lecture the beleaguered European people, who have already shown far and away their fair share of charity and done more for Muslims fleeing war than the all the Muslims nations put together – with the notable exception of Turkey, which instead is using the Muslim hordes currently held at bay in the country as bartering chips to extract countless millions from the EU through bribery.
Liberalism is a deadly disease.
Those afflicted with it don't just become suicidal; they're hell-bent on taking everyone else down with them while claiming a monopoly on ethics and decency.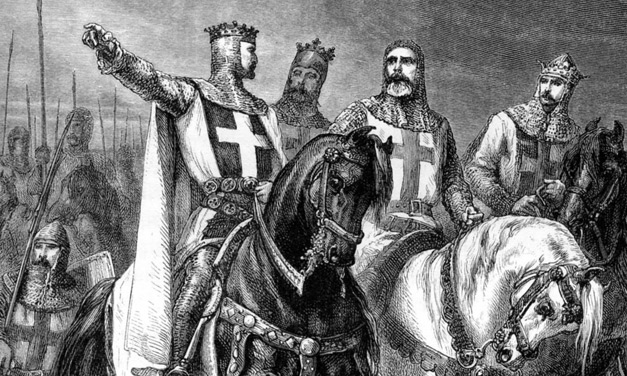 Comments
comments