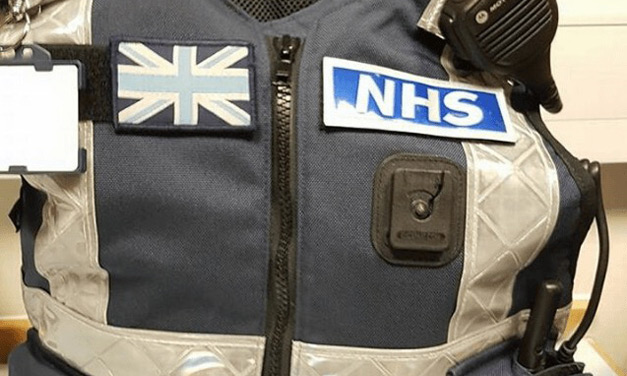 University Hospitals Bristol NHS Foundation Trust has ordered security guards to remove Union Jack patches from their protective clothing after a random member of the public claimed it was "offensive".
Having been tipped off to the outrage by an anonymous whistle-blower, The Bristol Post reported that twelve security guards were issued the demand by email to remove the Union Jack immediately because it insulted Muslims.
The badges have been a recent thing, confirmed The Bristol Post source, and were worn to show solidarity with PC Keith Palmer, who was butchered by an Islamist savage outside Parliament in a horrific and frenzied terror attack on March 22.
"The security guards got new stab vests that had Velcro on them and so decided to get the badges," quoted the report.
"It is an insult to the British people that they have to be taken off.

"All the security staff are upset about it and cannot quite believe there has been a complaint.
"The staff are doing their best for everyone in the hospital, trying to keep people safe and a complaint like this is made.
"Personally I find it offensive that someone is offended that much by the Union Jack."
The BNP have a clear message to those that find our flag offensive:
"This is Britain – love it or LEAVE it!"
Only with your support and with the strength of numbers can we effectively fight Political Correctness agenda.
Isn't it time you took action to stand up for your country and support the BNP?


Comments
comments