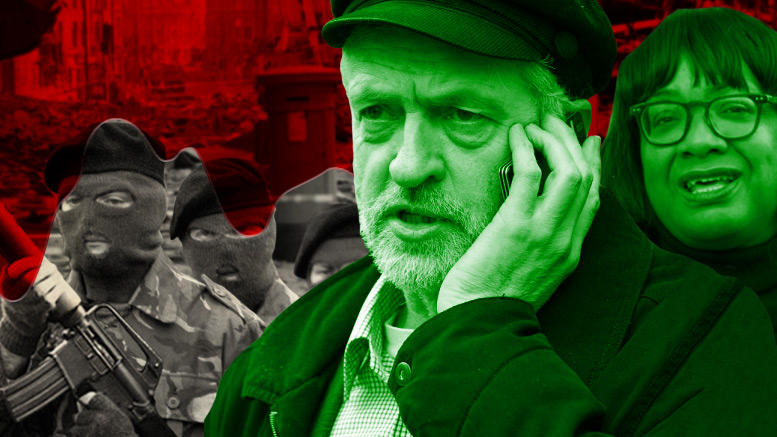 Jeremy Corbyn and Diane Abbott have "supported and revelled in IRA terrorism" according to a Conservative MP.
Speaking yesterday during a Commons debate on police budgets, Simon Hoare MP for North Dorset, attacked the deplorable record of IRA support within an increasingly toxic Labour Party.
Defending Tory cuts to police forces he rebutted criticism from Labour:
"I'm not sure I will take lessons necessarily from some on the front bench of the party opposite […] where we have a Shadow Chancellor [John McDonnell] who believes that MI5 should be disbanded and the police disarmed.
"Where we have a Shadow Home Secretary [Diane Abbott] who has over the years with her party leader supported and revelled in IRA terrorism, where we have had the police berated for policing, quite properly, industrial action."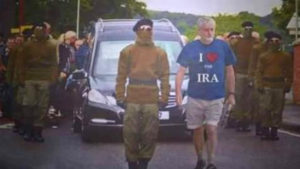 It's little wonder Labour's extremists and stalwarts want to disband MI5 given that, according to The Times, the security service had opened a file on Jeremy Corbyn during the Troubles.
He was investigated for his links with the IRA and deemed a threat to British national security.
Corbyn's involvement with IRA terrorists is well documented.
His links include the support for one of the Balcombe Street gang which waged a 14-month bombing campaign across south-east England, and for the IRA bomb maker believed to have been behind the Hyde Park and Regent's Park devices.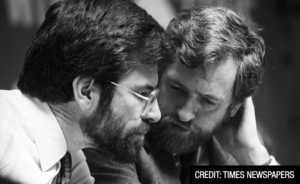 At this time too, the Metropolitan Police Special Branch was also gathering intelligence on Corbyn for his anti-British conspiracy.
Close confidant of Jeremy Corbyn and ex-lover, Diane Abbott has an extensive record of anti-white racist ranting including the ludicrous claim that the British invented 'racism', leaving little doubt as to where her loyalties lie.
The traitorous record of Labour Party support for the IRA also extends to the Shadow Chancellor, John McDonnell, who fanatically endorsed terrorism when he called for the "ballot, the bullet and the bomb."
Last year, McDonnell was forced to apologise for claiming that the "bravery" of republican terrorists had brought about the Good Friday agreement.
A Labour source attempted to condemn the accusations.
According to the source, Mr Hoare's accusations were "very dangerous" because it could fuel a copy-cat attack of Finsbury Park van attacker, Darren Osbourne, only this time against politicians viewed as traitors.
Only a 'Labour source' could ridiculously wrench a comment so far from its original context.
The latest allegations of treachery against Corbyn and Abbott come after Labour reinstated the party membership of a raft of Leftwing extremists and convicted criminals which had previously been expelled for the Party and since joined 'proscribed' radical Leftist groups.
Labour's levels of 'toxicity' are rapidly rising to an all-time high under Jeremy Corbyn.
Just how vile, racist and disreputable a political party can get remains to be seen, but Labour is evidently intent on setting the bar sky-high.


Comments
comments