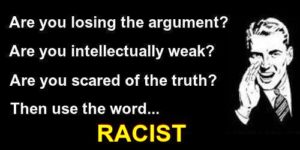 Not surprisingly in modern day PC Britain a buy-to-let tycoon is facing what has been described by the hysteric media as a public backlash over his ban on "coloured" tenants and he has said: "I would do it again."
Fergus Wilson has banned "coloured" people from renting his homes because he claims they leave them smelling of curry, which costs him thousands of pounds when they leave.
On cue, and doing exactly what it was designed to do, the anti – white racist 'Equality and Human Rights Commission' has pledged to investigate the matter.
Mr Wilson insisted he was "not racist" and said his move was an "economic decision". He said his stance was no different from his ban on letting his properties to smokers and dog owners.
The 69-year-old said: "There has been much support for the stance I have taken. I do not apologise for it. Faced with the same circumstances, I would do it again."
His ban came to light in a leaked email listing Mr Wilson's instructions to a letting agent for potential tenants, including: "No coloured people because of the curry smell at the end of the tenancy."
The landlord, who owns hundreds of properties in Kent and is thought to be Britain's biggest buy-to-let investor, has also banned plumbers from renting his homes – claiming he had been ripped off in the past.
The BNP wonder if his ban on plumbers, smokers and dog owners will attract as much attention as his ban on curry makers. Perhaps the Equality and Human Rights Commission can investigate this also, as these people should be equal to others and they have human rights too.
Mr Wilson said he was happy to rent to "negroes" as "they haven't generated a curry smell at the end of the tenancy". He also said that he was "wary" of letting to Indians after losing more than £12,000 in rent and re-carpeting costs over a six-month period because one of his properties smelled of curry.
"If you want to sell your house to a market mainly composed of white British purchasers, then you considerably reduce your chances of selling by having a house that smells of curry", he went on to say.
According to Mr Wilson the leaked email was from August last year, pre-dating his current letting criteria for 2017, drawn up last December.
"Mr Wilson is not facing a public backlash at all. A few politically correct middle class liberal do – gooders will no doubt have been making the most noise – as they always do. The vast majority of Brits will be behind him in his decision. The fact that he does not want his properties ruined by the smell of curry or anything else for that matter is his choice. He is the owner.
 As the landlord he should be able to decide if people can rent his properties or not, regardless of the reason. If Mr Wilson was 'coloured' himself this would not even be an issue" commented BNP Chairman Adam Walker.
Mr Wilson is not alone with his criteria for only allowing certain people to rent his properties. There are others who are equally as strict on who they allow to take up residence.
The BNP were passed information regarding a rental property in Slough High Street that shows discrimination cuts both ways. In the window of the property there was a sign which said "Property to let, Asians only ".
Obviously, we were very interested in this and decided to give the number a call.
You can watch the video below and make up your own mind as to who are the 'racists' in modern day Britain. It was taken when we rang the number on the advertisement and asked to speak to the landlord and then later the police.
https://www.youtube.com/watch?v=C8rKmhkhB0I&app=desktop
Having been victims of it for decades we wish Mr Wilson the best of luck in his uphill fight against Political Correctness.
Comments
comments