In mid-December 2016, Lincolnshire BNP was the only political party to attend at the site of a serious Bird Flu outbreak at Austen Fen near Louth in the county.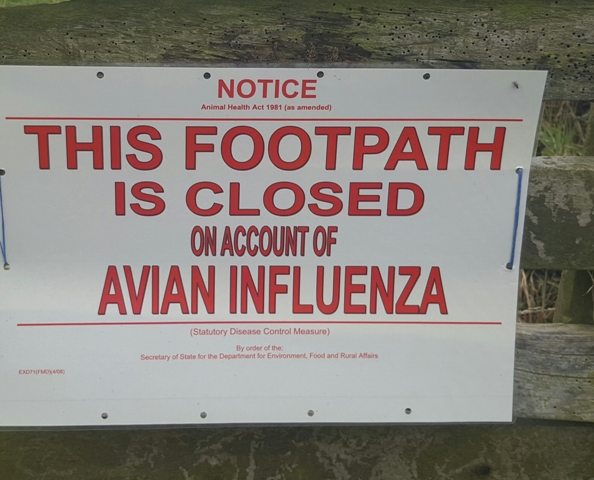 Our Farming & Rural Affairs Team outlined the acute concern the BNP had about restrictions that were in place.
Those restrictions (which were removed on 9 January) were insufficient.
Our unease was due to the deep concern of agricultural workers and staff in the multi million pound poultry industry who spoke with our knowledgeable activists during our visit.
Bird Flu: Second outbreak
Regrettably, the Department for Environment, Food, and Rural Affairs (DEFRA) have announced that a further catastrophic outbreak of the deadly Bird Flu virus.  has been reported from a poultry farm only four miles from the initial outbreak at a farm in Fulstow.
The second outbreak came from a poultry farm only four miles from the first outbreak at a farm in Fulstow.
Consequently, newspaper headlines echoed the BNP's concern about the inadequate protection zone.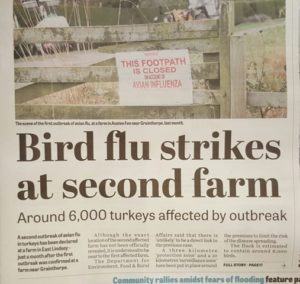 Lincolnshire BNP is receptive to the views of the poultry farming community.
Furthermore, British National Party policies make sure that the poultry industry will always receive the support it merits.
Because disease prevention and control are of paramount importance.
The BNP, as opposed to other parties, recognises that farming requires a focused approach in the midst of Brexit negotiations.
Also, British farming must receive value investment and a bespoke approach to animal welfare.
Regardless of the feared further spread of Bird Flu (Avian Influenza), a BNP representative in local government would press for the implementation of our Nationalist policies pushing British Farming & Horticulture once again as the world's premium brand.
Lend your support to our Farming & Rural Affairs Team and get in touch at:
Farming & Rural Affairs Team
East Midlands BNP (Lincolnshire)
PO BOX 9128
LUTTERWORTH
LEICESTERSHIRE
LE17 9DD
Comments
comments