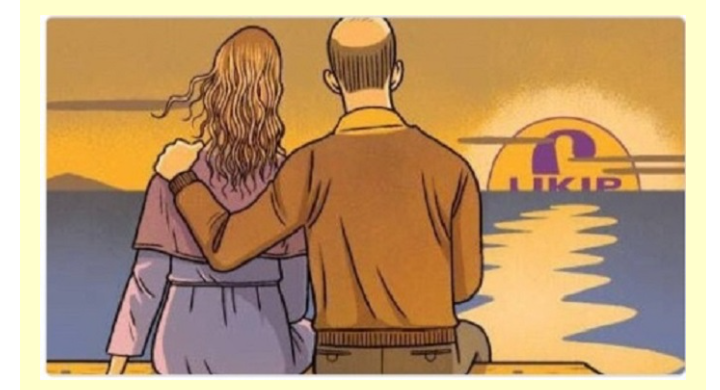 Here are four reasons why Ukip is finished as an electoral force.
1. Henry Bolton
Last week, Ukip activists voted to expel Henry Bolton as Ukip leader.
He had clung on to the leadership despite a no-confidence vote by the ruling national executive committee.
The vote came after revelations about his relationship with model Jo Marney.
He lasted 142 days, which was longer than former leader Diane James who lasted 19 days!
The dismissal of Bolton leaves the troubled party in another period of uncertainty.
Consequently, Ukip is now looking for its seventh leader in 18 months.
2. Ukip punch-up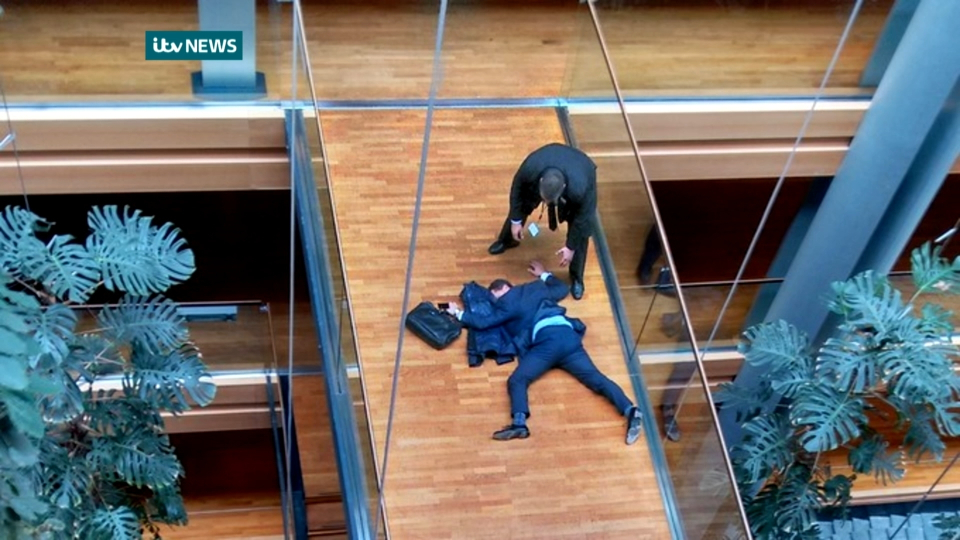 In October 2016, Ukip MEPs had a meeting in the European Parliament to discuss the latest leadership crisis.
Diane James had just resigned as leader of Ukip.
However, the meeting descended into farce with a reported punch-up between two Ukip MEPs.
Security cameras showed Steven Woolfe, who was the favourite to take over as leader of Ukip, unconscious on the floor of the European Parliament building.
Nigel Farage:
"It's not good. It shouldn't happen. It's two grown men, getting involved in an altercation. It's not very seemly behaviour."
3. Nigel Farage calls for second EU referendum
Today, Nigel Farage appears uninterested in Ukip.
In January 2018, Farage went from hero to zero in 8 seconds after saying "We should have a second referendum on EU membership."
4. Ukip is finished because it's a one-issue party
Support for Ukip has nosedived.
At the general election 2017, Ukip saw its vote share collapse from 12.6% to 1.8%.
Furthermore, the average vote per constituency contested by Ukip decreased by an astonishing 77%.
In the local elections in 2017, Ukip lost 114 out of 115 councillors.
Furthermore, the forecast is that Ukip is likely to lose hundreds of councillors in the May 2018 local elections.
Ukip is finished as an electoral force because it is, and always was a single issue party.
It has achieved its purpose, and therefore no longer has a reason to exist as a party.
Brexit and the BNP
Remember, if it weren't for the BNP, Brexit wouldn't be happening!
It was the reality of the BNP winning dozens of council seats, plus seats in the European Parliament and Greater London Assembly (GLA) that forced the mainstream media to promote and hype up UKIP in order to stop the BNP!
The media build-up of Ukip backfired as voters flocked to UKIP and in turn, forced former Prime Minister David Cameron to hold the EU referendum!
The British National Party campaigned to leave the EU decades before UKIP came into existence.
We are the original Brexiteers; we are the real winners of Brexit!
The BNP is the only party that has a 100% commitment to leave the EU – no ifs, buts, or maybes!


Comments
comments