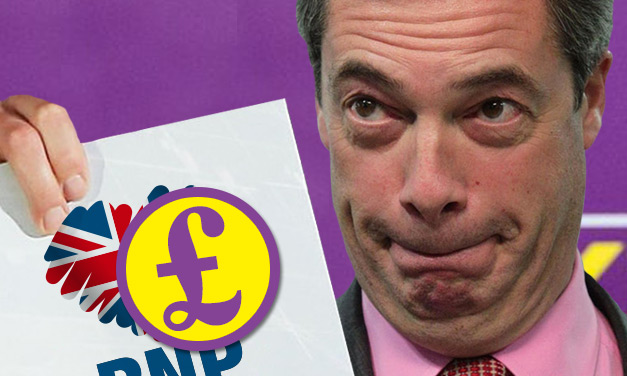 Nigel Farage has formally entered his name in the running for 'Hypocrite of the Year' award after claiming that the Prime Minister had stolen his policies.
Citing his 'fightback' beginning in 2013, Mr Farage, during an interview with ITV on Sunday, complained that all of 'his' policies to 'rebuild' Britain had now been snatched by Theresa May in her effort to appeal to the British people.
According to Mr Farage, May was building her general elections campaign "on a manifesto of bring back grammar schools, getting Britian out of the European Union and controlling Immigration."
There's one problem with your claim Nigel – you lifted them directly from the British National Party 2005 Manifesto, and you know it!
These have been and continue to be prominent policies at the very Heart of the BNP.
Find out more about Theresa May's plundering of BNP policy.
Comments
comments