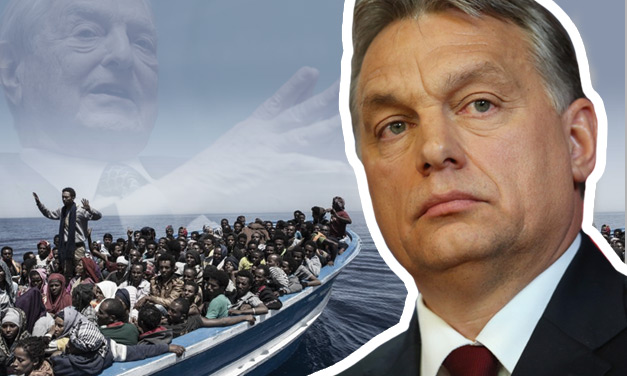 Hungary and Slovakia must open its borders to mass Third World migration an EU court official has insisted.
On Wednesday, the Advocate General of Brussels' top court Yves Bot castigated the two east European states for flouting EU law by refusing to submit to its population replacement scheme and advised the European Court of Justice (ECJ) that it "should dismiss the actions brought by Slovakia and Hungary."
Millions of Muslims and Sub-Saharan Africans have been endlessly pouring into Italy and Greece.
Rather than provide the two beleaguered nations with the support they need to keep the economic migrant hordes from entering the countries and bolster their borders and take action against the NGOs (Non-Government Organisations) illegally taxiing migrants across the Mediterranean and those funding them, the EU has instead introduced a migrant relocation scheme.
Hungary and Slovakia have rejected the EU demands stating that the decision to introduce the mandatory population replacement scheme should have been unanimously agreed by all states involved rather than imposed by a majority.
Hungarian Prime Minister Viktor Orbán has angrily rejected the demand for Hungary to submit to the migrant invasion stating that forcing mass migration on unwilling European peoples was conforming with open borders and billionaire funder George Soros' plan for the continent.
Alluding to Angela Merkel's declaration that multiculturalism had proved a total failure before then inviting and placing "no limit" on the amount of Third World migrants invited to flood Germany, Dr Zolán Kovács, Hungarian lead spokesman for Orbán's office stated:
"It is unacceptable and untenable that the EU continues to follow a path that has already failed."
The ruling by the ECJ on the conduct of Hungary and Slovakia is expected later this year.
Hungary, Slovakia, Romania and the Czech Republic voted against the population replacement scheme in 2015, and have since been supported by Poland.
Last month the European Commission took legal action against Hungary, Poland, and the Czech Republic for refusing to submit to the scheme.


Comments
comments