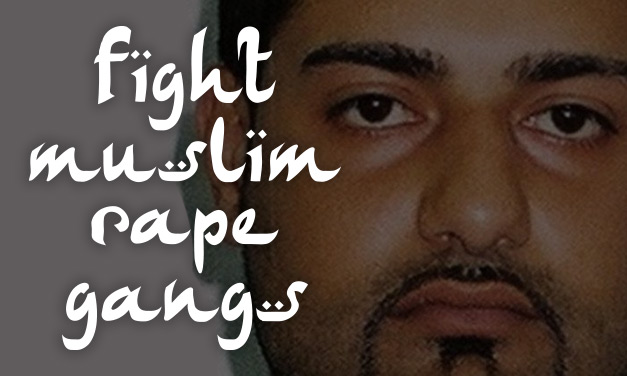 A Muslim Rape Gang 'boss' is to be released early from prison early after serving a mere 5 years.
Racist paedophile Mubarek Ali was given a 22-year sentence for raping and selling young white girls as young as 13 for sex to fellow Muslims for £150 a time at a curry house in Telford, Shropshire.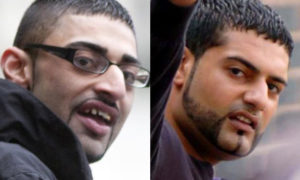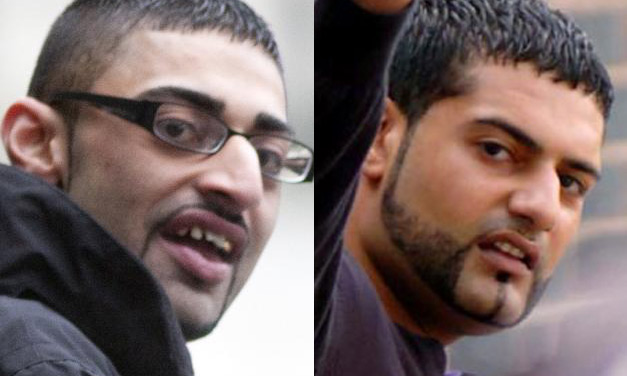 The Daily Mail reported that his brother Ahdel Ali, 27, was handed a 26-year sentence after the two sexually abused, trafficked, prostituted or tried to prostitute four young white girls.
Five more 'men of Pakistani heritage' were also convicted of the torture and gang rape of young white girls in the town.
One victim who gave evidence in the case against the Muslim Rape Gang is reported to be living in fear and given the horrific and unforgivable betrayal by authorities in covering up the hideous crimes while taking action to silence the victims, her worries are well placed.
Speaking in House of Commons, Tory MP Lucy Allan for Telford raised the issue:
"A young woman in Telford who gave evidence in a horrific child sexual exploitation case five years ago is living in fear.
"The perpetrator, who received a 22-year sentence, is about to be released early.
"CSE (Child Sexual Exploitation) victims are too often overlooked and ignored.
"Does the Prime Minister agree that CSE victims should be properly consulted on the release of perpetrators and that in this case the perpetrator should not be returned to Telford?"
Prime Minister Theresa May replied:
"My honourable Friend raises a very important issue.
"We all know that child sexual exploitation is an absolutely horrific crime."
"It is absolutely right that if victims are going to come forward to report this abuse, they need to know that they will be supported so that they can have the confidence to do so and be confident in their future security and safety.
"The victim contact scheme is supposed to treat victims properly and ensure that consideration is given to victim-related conditions when looking at an offender's licence on release.
"If my honourable Friend would like to write with the details of the case to my right honourable Friend the Justice Secretary, he will look at it very carefully."
The BNP is putting together an investigation group in the area to monitor this case and hold the local authority responsible for providing the victim with the support she needs.
Anyone living in the area who can provide information and assist in scrutinising this case is encouraged to contact enquiries@bnp.org.uk
If you're concerned with this issue and you live in and around Telford get in touch with by calling 0844 809 4581 and BNP Head Office will provide you with literature.


Comments
comments