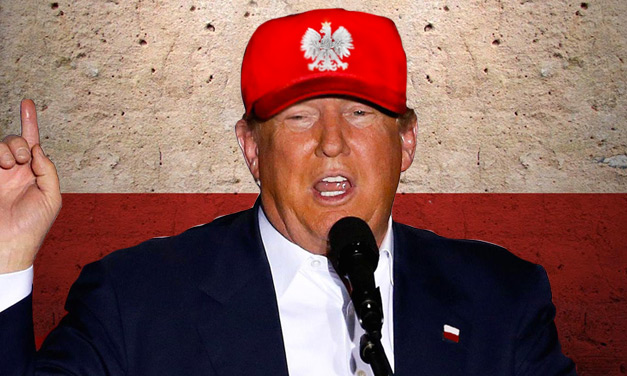 The only way to stop Islamist terror is not to let Muslims into the country in the first place, a British-born Polish politician has said.
Speaking on a local radio station, Polish patriot Ryszard Czarnecki, explained why Poland does not suffer from Islamist terror attacks while their western European counterparts do:
"When it comes to reducing the chances of Poland being hit by [Islamist] terror attacks, the only proven method is to not allow in Muslim migrants."
Citing the fact that the children of Muslim migrants have been responsible for many terror attacks on European soil, Mr Czarnecki said that Poland is "learning from the mistakes" of nations in the West.
That's why Poland is refusing to "open doors to Islamic migrants."
He continued:
"With regards to Britain, we have already told them on several occasions they need to deport, not tolerate, radical migrants.
"If a radical Muslim cleric in a mosque calls on his brothers in the faith … to fight the infidels, well, I think that there are grounds to expel such an Imam.
"Fortunately, Poland does not make these mistakes that other countries have made when it comes to our immigration policy, and so we don't have these headaches."
Mr Czarnecki is not the only Polish politician to talk sense.
Prime Minister Beata Szydło, speaking after the Manchester suicide bombing, slammed the "political elites" of Europe and warned that without "strong politicians" in being put in place, the Islamist terror campaigns across the European continent would continue.
"Where are you headed Europe?" she asked.
"Rise from your knees, and from your lethargy, or you will be crying over your children every day."
Poland is among two other eastern European nations, Hungary and the Czech Republic, fighting the European Commission in court against its plans to destroy their countries by forcing on them, as with all other EU states, Muslim migrant quotas.
Last week, US President Donald Trump used his visit to Poland to call for the Western culture, a quintessential product of European peoples, to rise up and defend itself:
"As the Polish experience reminds us, the defence of the West ultimately rests not only on means but also on the will of its people to prevail," he said at the site of the 1944 uprising against German occupation.
"The fundamental question of our time is whether the West has the will to survive."
"The story of Poland is the story of a people who have never lost hope, who have never been broken, and who have never forgotten who they are," President Trump continued to rapturous applause.
"Americans, Poles, and the nations of Europe value individual freedom and sovereignty."
"We must work together to counter forces, whether they come from inside or out, from the South or the East, that threaten over time to undermine these values and to erase the bonds of culture, faith, and tradition that make us who we are."


Comments
comments