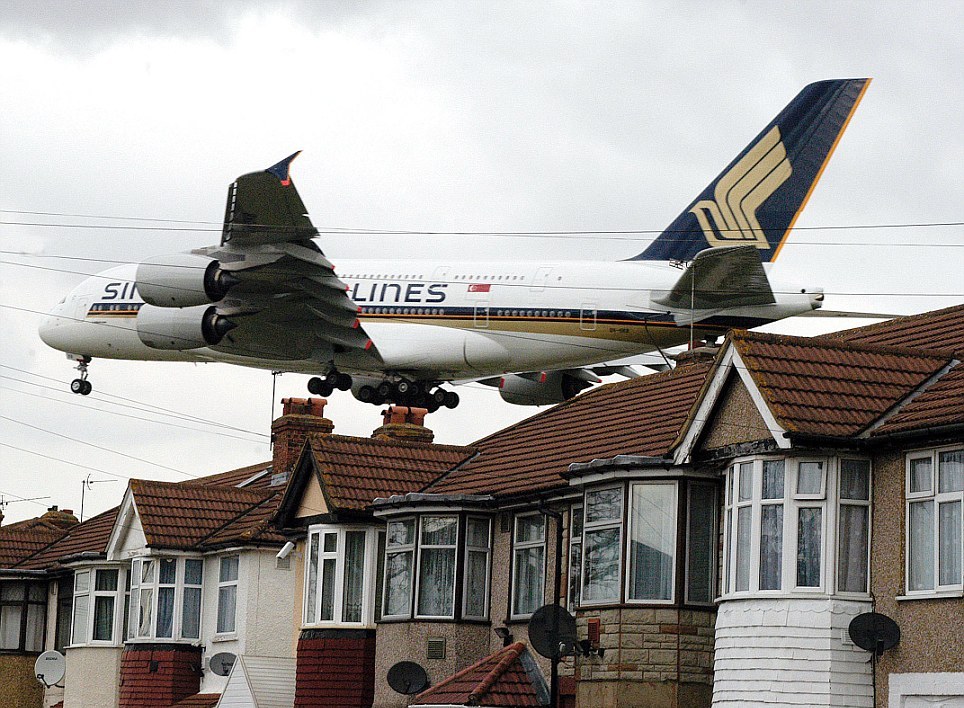 On the 25th June 2018, MPs voted by 415 votes to 119 to back controversial plans for a third runway at Heathrow Airport.
Those 415 MPs concluded that the economic benefits of a Heathrow third runway outweighed the environmental impacts.
Who owns Heathrow Airport?
In 1986, the British Airports Authority (BAA) was privatised, and in 2006, a consortium led by Spanish firm Ferrovial purchased BAA.
The initials BAA no longer fit a foreign-owned company, and so BAA became Heathrow Airport Holdings (HAL).
Other investors in the consortium include China, Singapore, and Qatar.
Heathrow third runway: Noise
Heathrow is currently Europe's largest noise polluter.
Adding another runaway will significantly increase the noise pollution.
Three-quarters of a million people have exposure to noise from Heathrow Airport.
Adding another runaway will increase not only the noise but also the number of people affected.
Official government analysis indicates that a Heathrow third runway would affect 2.2 million people.
Furthermore, a study in 2013 estimated that an unacceptable level of noise from Heathrow at or above 57 decibels during the day affected well over 600,000 people.
In contrast, the number of people exposed to this level of noise from Gatwick Airport was just 12,000.
The World Health Organisation (WHO) recommends that…
Governments should consider the protection of populations from community noise as an integral part of their policy for environmental protection.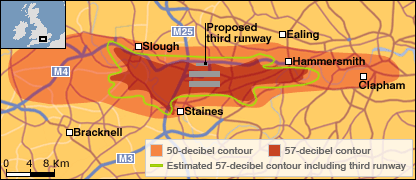 Pollution, Air Quality, and More Congestion
Expanding Heathrow will lead to more pollution and lower air quality.
The problem is that the flight paths are over densely-populated areas.
Furthermore, there will be a considerable increase in road traffic, and this will likely result in a 'congestion zone' around the airport.
Also, the Piccadilly Line on the London Underground (which goes directly to Heathrow Airport) will be unable to cope.
It's already difficult to get a seat on these trains!
It's probable that the third runway at Heathrow will be built over the M25 motorway!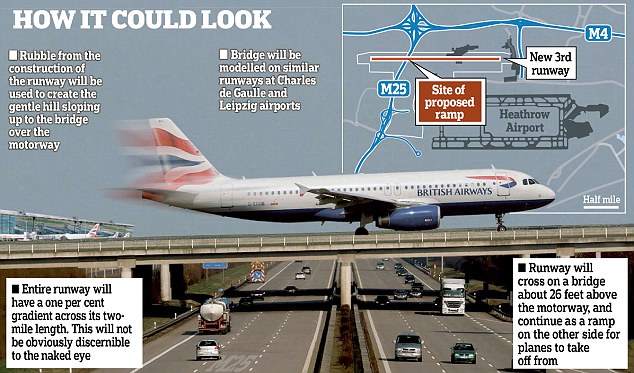 The Alternative: Gatwick Airport?
Finally, a new runway at Gatwick Airport would deliver the most economic impact with the least environmental impact.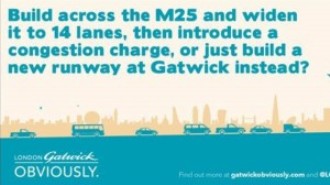 Comments
comments