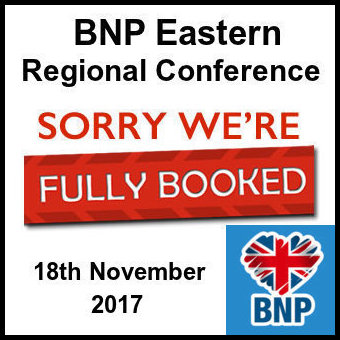 Due to an overwhelming response from members booking their seats for the BNP Eastern regional conference, we are pleased to announce that it's now fully booked.
If you have already reserved your place, we look forward to seeing you in Essex on Saturday 18th November.
Eastern Regional Organiser Councillor Richard Perry would like to thank members for their substantial and continuing support.
Comments
comments