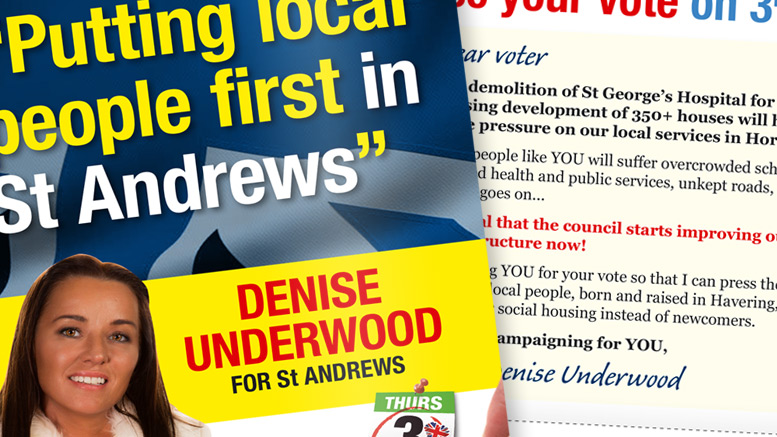 Elections are upon us again and BNP candidates up and down the country are busy setting out their campaigns to put local people first and take our country back. 
If you haven't already designed and produced your BNP Candidate Election Address, you can order our freshly revised communication for this year's elections. 
==> VIEW THE BNP SAMPLE LEAFLET HERE <==
N.B. Before placing your order, please check with your local official to authorise BNP Group funding.
Supporting BNP Candidates
BNP Chairman Adam Walker and his team are visiting several wards across the country to assist BNP Candidates with their election campaigns.
If you'd like Adam to help out in your local election campaign please call 0844 809 4581 to arrange a visit and the team will try to fit you into their busy schedule. 
Act now because the diary is filling up!
Comments
comments