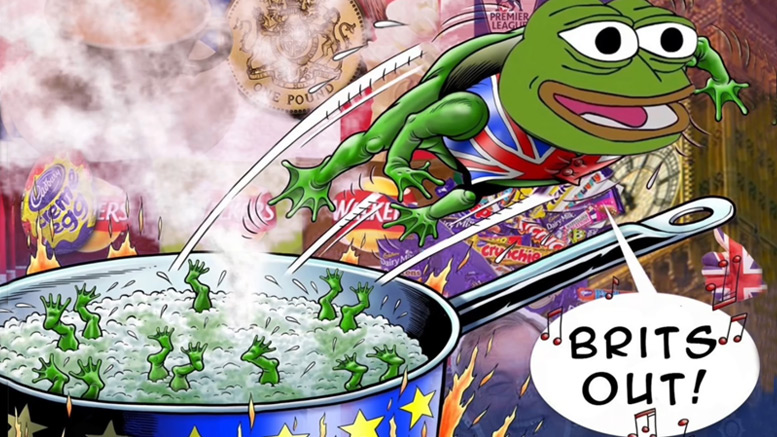 Brits are happier since the Brexit vote according to the latest survey undertaken by the Office of National Statistics (ONS).
Despite a squeeze on finances owing to higher inflation and the weaker pound, average rating of life satisfaction, the sense of what we're doing is worthwhile, and 'happiness' increased in Britain between the years ending June 2016 and 2017.
While the average levels of contentment rose "slightly" in England, it was down in Scotland, Northern Ireland and Wales.
It means, however, that the average ratings for quality of life in the UK now stand at their highest levels since the ONS began measuring personal well-being in 2011.
The results, released on Tuesday, go a long way to supporting the patriotic BNP viewpoint that family, identity, a sense of community, personal freedom and independence, spiritual well-being, physical health and independence coupled with a sense of purpose are the higher values that bring people satisfaction.
It's a concept entirely lost on the soulless career politicians who forever focus on the 'economy' and material wealth, believing materialism to be the sole thing that motivates people.
The results of the survey were greeted with a smile by many.
The Financial Times ran with the headline: "Rise and shine: English happier since Brexit"
"UK happiness ONS survey: Population has highest levels of well-being since 2011" was the headline published by Quartz.
Predictably, however, the losers couldn't bring themselves to find anything positive to report on the results.
"Are we happier after the Brexit vote?" The Guardian's Richard Partington punched into his keyboard while crying into his morning coffee, "only in England, official figures claim."
Leaving the EU is one of the core policy of the BNP founded in 1982. 
The BNP is the original anti-EU political party in Britain.
Article 50 was triggered back in March – Bring on Brexit!
The sooner we wrest back power from the Eurocrats, the sooner we can get on with building the international trade deals that numerous countries around the World are lining up to broker.


Comments
comments