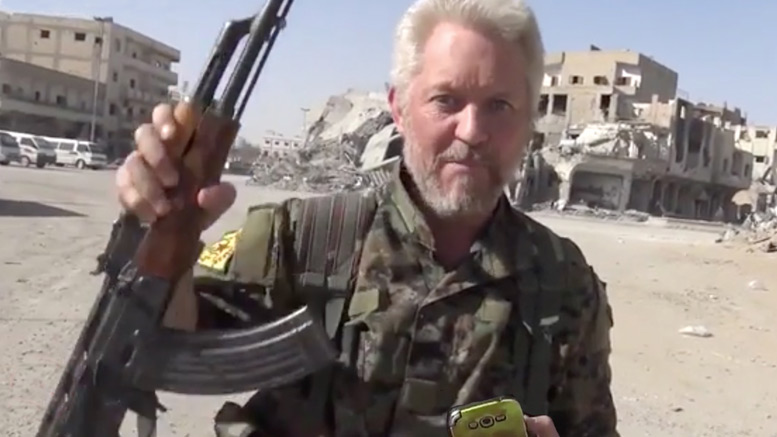 A Mancunian actor who travelled to Syria to join Kurdish YGP militia and fight ISIS, has released a video taken inside the liberated Syrian city of Raqqa and dedicated the victory to the victims of the Manchester suicide bombing last year which killed 23 and injured 250. 
52-year-old Michael Enright, who featured in Hollywood films alongside Tom Cruise and played a part in a Pirates of the Caribbean film, joined up with the Peshmerga Kurdish Army to actively fight in the war against ISIS.
ISIS savages, who seized Raqqa in 2013, raping and butchering thousands and pinned their heads on spikes, were routed earlier this month, resulting in their dwindling and devastated fighters turning tail to run.
In the video, shot in Raqqa's famous Niam Square, Enright said that ISIS came to "my city" and "tried to shut up Ariana Grande" after which he blasted out one of her songs from his phone.
"Music has returned to Raqqa!" he said before signing off with:
"God bless!"
A salute to you, sir!


Comments
comments