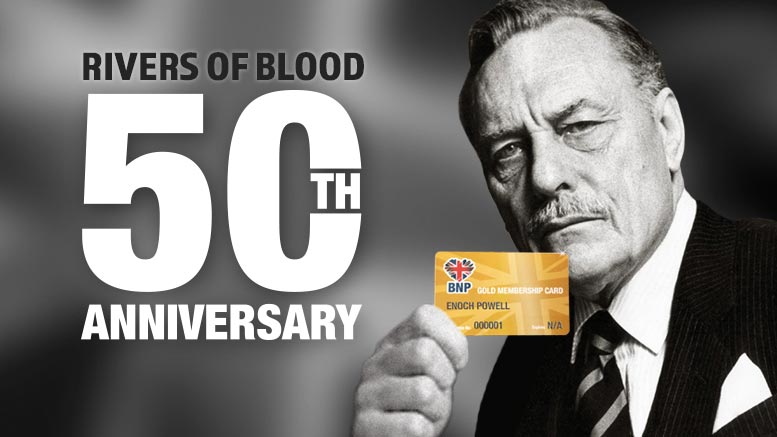 It was and remains the most famous and prescient speeches ever made by a British politician and 2018 commemorates its 50 year anniversary.
On 20 April 1968, MP Enoch Powell delivered an address to the Conservative Political Centre in Birmingham.
His legendary speech was as much a stark warning as it was a scathing indictment of the politicians' Mass Immigration social engineering experiment – then in its early stages.
So powerful were the words delivered by the naturally gifted orator and classical scholar that it shook the entire political Establishment in Britain.
Several polls suggested that 67%-82% of the British public agreed entirely with Powell's sentiment.
It was a public reaction which sent the political Left into a frenzy and the Tories into full-scale panic.
Today, Powell's Rivers of Blood Speech still retains its potency and his formidable persona is still one feared by the cowardly and treacherous political Establishment.
Enoch Powell is an inspiration for all true patriots that's why, to commemorate the 50th Anniversary of the Rivers of Blood Speech, BNP Chairman Adam Walker bestowed on Enoch Powell an honorary posthumous BNP Gold Membership.


Comments
comments