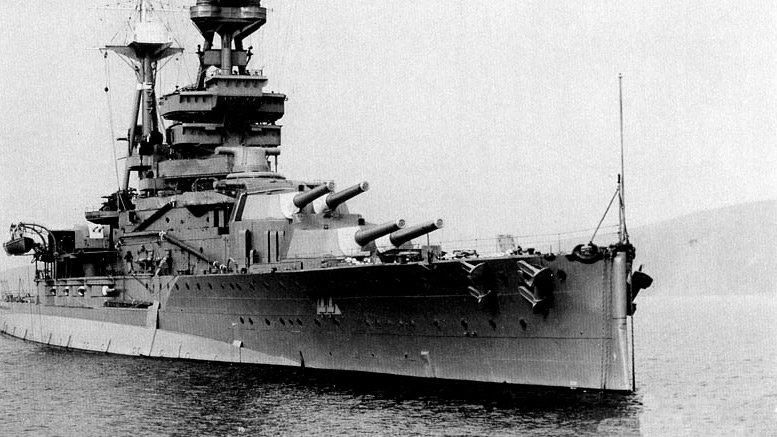 On this day (14th October), in 1939, a German submarine torpedoed and sank the battleship HMS Royal Oak in Scapa Flow, Scotland.
The sinking of HMS Royal Oak led to the loss of 834 lives.
It was one of the worst naval disasters in British history and one of the most daring naval attacks ever.
Scapa Flow had a reputation as a secure anchorage for British ships but now has a reputation as a historic wrecks site.
Furthermore, it has easy access to both the Atlantic Ocean and the North Sea.
Scapa Flow: The sinking of HMS Royal Oak
The German submarine U-47 entered Scapa Flow and fired four torpedos at the Royal Oak, which caused only minimal damage.
The crew of the battleship did not believe they were under attack, confusing the muffled thud of the first attack as an internal explosion.
Most of the ship's crew were asleep at the time.
So, the German submarine had time to reload and attack again.
The next salvo of torpedos tore an enormous hole into the battleship's side.
The watertight hatches had been left open, and the water crashed through, sealing the fate of those asleep below deck.
Hundreds – covered with thick fuel oil – tried to swim ashore through freezing temperatures in a desperate effort to save their lives.
Nevertheless, the submarine escaped from Scapa Flow undetected.
Germany gave a hero's welcome to Commander Günther Prien and the crew of U-47.
In 1941, the U-47 submarine disappeared at sea after reportedly sinking 30 Allied warships.
In Britain, the sinking of HMS Royal Oak and the loss of 834 lives caused immense grief and demoralisation.
However, the Royal Navy, as well as the other armed forces, carried on the fight.
The last survivor of the HMS Royal Oak tragedy died in December 2016.
We must never forget the sinking of HMS Royal Oak and the terrible loss of so many lives.
May they rest in peace.