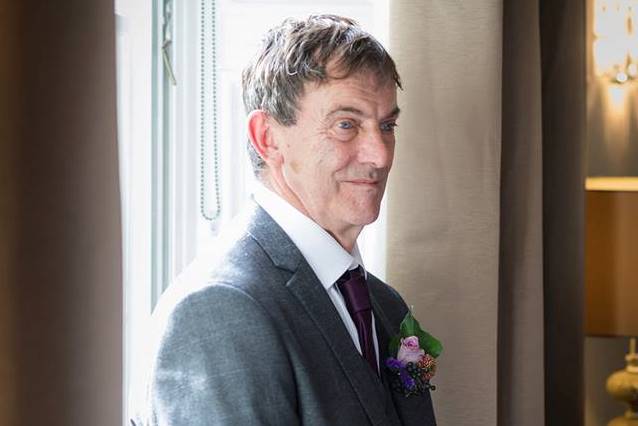 It is very rare that we write about the passing of a fellow patriot on the British National Party website.
Although each and every one of our members and supporters is a valued part of the nationalist movement, there are good reasons for remaining silent when we bury a friend as some families may wish to avoid publicity at a time of bereavement.
For the most part, it is simply not practical to publish an obituary about each fallen comrade and it could be seen as unfair if one person's death is announced by the Party and another's is not.
Please do not read this piece as an official BNP obituary.
It is written instead by me, as a BNP member and Party Chairman, about the Regional Organiser (RO), who inspired me immensely when I first started campaigning with the Party and whose funeral this week has been a very personal time of loss.
Ken Booth was an asset to the BNP.
He was a Patriot, a Nationalist, and an extremely hard worker; Ken put his life and soul into campaigns.
He made friends easily, and was a charismatic Regional Organiser, gaining the trust of his people without even needing to try.
Under Ken's guidance, many activists became candidates, myself included. We won significant portions of the vote in the North East and came extremely close to winning seats by following his expert advice.
Ken Booth always had the money, leaflets and other resources set aside for a time of need or a snap election and he never said no when somebody needed help.
His funeral was a short distance from his home and the service very straightforward, just like Ken.
Some former and current members, whom I hadn't seen in a long time, were also there. The conversations I had were reconciliatory and focussed on tales of Ken and our many campaigns together.
Seeing the people who Ken left behind to mourn him reminded me that we are all people as well as political activists.
The speaker chose her words carefully. She said Ken was a great patriot and a good friend.
She said he wanted to do something good for his community, but she spent more time describing Ken as a family man.
He was a son and a beloved partner. He was a father, a grandfather and a great-grandfather.
I will miss Ken Booth. I'm sure he knew how much I respected him and how fond I was of him.
I would have liked to tell him this in person, and I am both grateful for and humbled by the invitation to his funeral.
Next time you are having a drink, please give Ken a toast. He was one of our best.
Adam Walker
BNP Chairman
Comments
comments