Boris Johnson, whose real name is Alexander Boris de Pfeffel Johnson, will face Jeremy Hunt in a battle to become Britain's next prime minister.
There will now be a four-week campaign to convince 160,000 Conservative Party members who will vote on who should succeed Theresa May in 10 Downing Street.
In the final round of voting by 313 Tory MPs to choose the last two candidates, Johnson (the former mayor of London and former Foreign Secretary) obtained 160 votes. Hunt (the Foreign Secretary) got 77, just two votes ahead of Michael Gove. There were rumours of tactical voting; it's believed that some of Johnson's supporters 'lent' their votes to Jeremy Hunt to block Gove.
The previous Tory leadership election in 2016 saw Michael Gove' stab Boris Johnson in the back'.
So, was Thursday's (20/06/19) vote a case of exacting revenge on Gove's alleged treachery?
Jeremy Hunt
Just days after the historic vote to leave the European Union, Jeremy Hunt was backing staying in the Single Market, compromising on Free Movement and calling for a second referendum.
It's not a good idea to have a Remainer in charge of Brexit! Have the Tories learned nothing from Theresa May's disastrous tenure as Prime Minister?
Jeremy Hunt: Expenses scandal
In 2009, Mr Hunt was ordered to repay £9,500 after he was found to have breached MP expenses rules. He had claimed public money towards a second home.
Jeremy Hunt: Battle with junior doctors
Mr Hunt was the longest-serving Health Secretary who brought the NHS to its knees.
He introduced a series of austerity measures which included proposed changes to junior doctor contracts.
The changes meant that weekend and evening work would be considered 'normal' hours instead of 'unsocial' hours, thereby avoiding overtime pay.
After negotiations broke down, The British Medical Association decided on a series of walkouts.
In 2016, junior doctors took industrial action. On two strike days, emergency care was not covered ⁠— an unprecedented event in the history of the NHS.
Boris Johnson
He has stated that the UK must leave the EU on 31st October with or without a deal. However, Theresa May previously said that we will be leaving the EU on 29th March 2019 'with or without a deal' and that did not happen! Can Boris Johnson be trusted?
Boris would be a better choice than Jeremy Hunt for the position of Prime Minister, but let's not forget that a scorpion looks harmless but has a poisonous sting in its tail. 
Critics of Johnson say that he is a man without loyalty. Just days after the EU referendum in 2016, Johnson wrote in a column for the Daily Telegraph:
"I cannot stress too much that Britain is part of Europe, and always will be. There will still be intense and intensifying European cooperation and partnership in a huge number of fields: the arts, the sciences, the universities, and on improving the environment. EU citizens living in this country will have their rights fully protected, and the same goes for British citizens living in the EU.

British people will still be able to go and work in the EU; to live; to travel, study; to buy homes and to settle down. As the German equivalent of the CBI – the BDI – has very sensibly reminded us, there will continue to be free trade, and access to the single market. Britain is and always will be a great European power, offering top-table opinions and giving leadership on everything from foreign policy to defence to counter-terrorism and intelligence-sharing – all the things we need to do together to make our world safer."
There's more wishy-washy drivel in that article but did it cause Michael Gove to turn against Johnson in the 2016 Tory leadership election?
It appears that Boris may not be the Brexiteer that people think he is. There is a danger that we could end up with a 'Brexit in name only' deal. We shall see.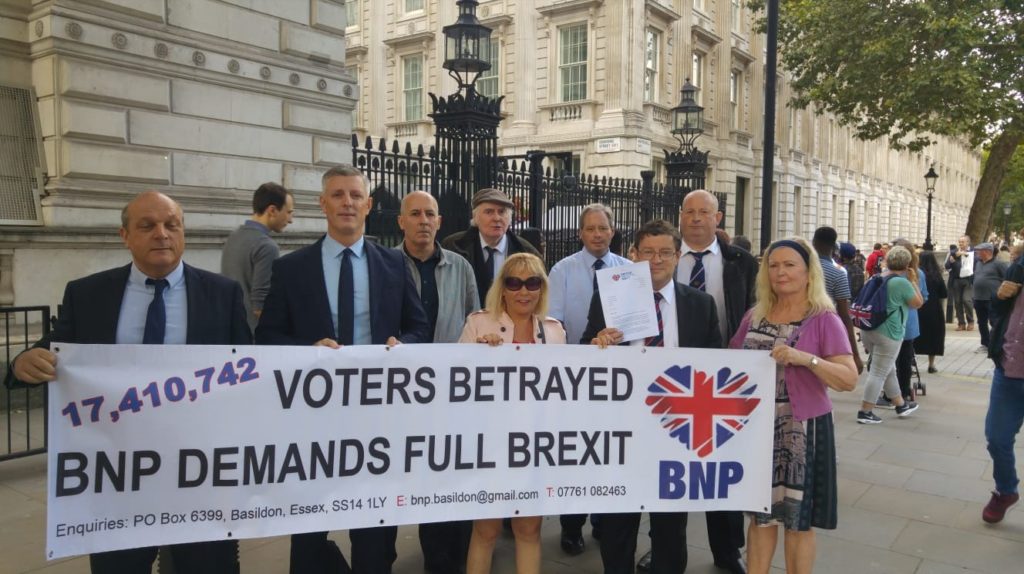 Boris Johnson wants an amnesty for illegal immigrants
In June 2016, Boris told a Vote Leave rally that he was in favour of an amnesty of illegal immigrants because "it is the economically rational thing to do."
I disagree.
The evidence suggests that illegal immigrants are working for very low wages. Most are not earning enough to pay any tax at all. Also, If they are receiving a small salary, many will qualify for in-work benefits such as housing benefit, council tax benefit, working tax credit, etc.
Therefore, granting an amnesty could be an economically irrational thing to do.
Also, there is a broader issue at stake here. Rewarding lawbreaking is morally wrong.
The British National Party says No Amnesty for Illegal Immigrants.