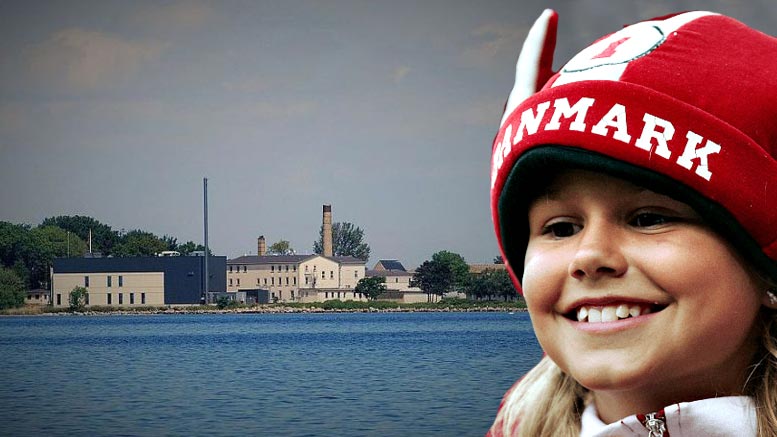 The Danish parliament has approved a BNP-style new policy that will see criminal migrants detained on an uninhabited island before their deportation.
The plan will see criminal asylum seekers placed on the island of Lindholm, located in Stege Bay in the south-east of the country after it was passed in a parliament.
Earlier this month, Finance Minister Kristian Jensen told Somali migrants in Denmark to "go home and rebuild your country," before detailing the proposal, saying that along with illegal migrants and foreign criminals, returning jihadists will also be sent to the island.
The 17-acre island was previously used by Denmark as a laboratory for research into agricultural diseases and will undergo a clean up programme before the expatriation centre will be opened in 2021.
Denmark's radical, common sense decision echos the BNP action plan laid out in their 2017 'Ten-Point Plan to Counter Islamist Terror' in which they promised "island or offshore detainment centres" to "remove the threat to all British citizens from our communities in the interest of all our safety":
2/ Introduce detainment centres

We are at war!

The Islamists have declared war on Britain; the British Government deliberately refuses to listen and accept the reality.

Given the surging level of crime committed by those in the Muslim community, our prisons are being taken over and other prisoners forced to convert or face violent repercussions.

Action needs to be taken, and this needs to stop!

Isolate the sizeable Muslim convict population into separate prisons. Create special jails for Islamists awaiting deportation.

Island detainment or offshore detainment centre ships – remove the threat to all British citizens from our communities in the interest of all our safety.

The BNP's plan to create detainment centres for Islamists comes as former MET Police Chief Tarique Ghaffur announced the need for 'detainment camps' for Islamists.
Following the release of disturbing figures that show that Danes are now an ethnic minority in Brøndby Strand and Odense, the Danish parliament reached a resolution which states that:
"Parliament notes with concern that today there are areas in Denmark where the number of immigrants from non-Western countries and their descendants is over 50 percent […] Danes should not be a minority in residential areas in Denmark."
The BNP has always been decades ahead of the tired old political Establishment in Britain.
The revelation the the Danish government is implementing policy advocated by the BNP is further proof that the BNP is the ONLY political party with the common sense and conviction to put the interests of the British people first and save lives.
We need your help to step up the pressure to prevent the traitorous and despised political class from making indigenous Brits a minority in their own homeland and threatening the lives of British people by harbouring Islamist terrorists.
Join to the BNP online here today.


Comments
comments